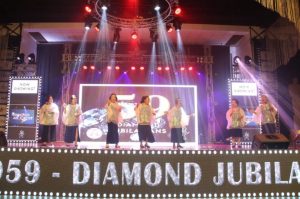 A Broadway-themed alumni homecoming took place on August 16, 2019, bringing together the PWU-PWC alumni in a grand celebration. The Pearl, Ruby, Coral, Emerald, Silver, Sapphire, Golden and Diamond or 60th year Jubilarians marched to the music of the Graduation Song that filled everyone with nostalgia.
As the theme song from the James Bond movie goes, "Diamonds are Forever." Musical and video presentations gave more meaning to the evening's program as schooldays were relived by the participants who came home to be with classmates who have not been in touch since High School days.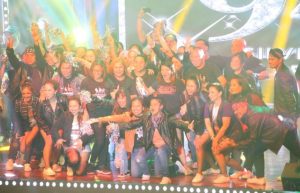 PWC President Conrad Benitez delivered a message to greet the alumni and their families who were around to witness the colorful Broadway numbers, starting with the Diamond year Jubilarians who graduated from High School in 1959. Among those who graduated sixty years ago from high school and showed up were Delia Ibarreta-Buencamino, Nomi Monfort, Teresita Amigleo, Misie Muyco-Cruz, Zorahayda Maruya-Perez, Ramona Medialdea-Scott, Alicia Facundo-Del Mundo, Norma Basa-Soriano and this writer.
The event was held at the Rosa Santos Munda Event Center.
Photo Credits: Kenneth Guadamor Gimena