For decades, Carmen, Cotabato Province, has undergone many challenges brought about by conflicts between armed groups. Such predicament has forced the locals to live in poverty while their lands were constantly consumed by human and natural catastrophes. Today, the winds of change are shifting. The 2014 Peace Agreement introduced post-emergency livelihood, peace education, public health projects along with a series of relief and socio-economic rehabilitation interventions in this bucolic municipality, just 3 hours from Davao City.
Heeding the call for economic and social stability in Carmen, a consortium was formed, composed of non-government agencies, TreeLife, AidEnvironment, and The Research Institute of Organic Agriculture (FiBL), along with University of Southern Mindanao, and the Municipal Government of Carmen. Together they launched "Going Bananas" project last September 9 with the goal of restoring livelihoods of 2,000 conflict affected farmers in the province by planting saba banana.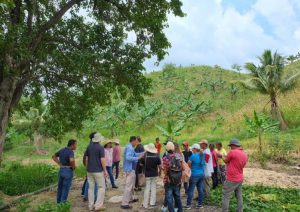 Saba, while not its main agricultural product, is on a "comeback" in Carmen. It was promoted before but due to a disease, it was halted. Thankfully, the University of Southern Mindanao has guaranteed that it can now be addressed with new and existing technologies. TreeLife has also invested in new technology for the processing of the bananas.
"With saba, we can intercrop it with coconut, cacao and coffee, bringing additional income to our farmers with an export quality commodity especially that w now have a processing plant that we can utilize," TreeLife's Jerry John Taray told farmers during the launch.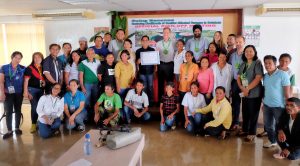 The project received a grant from the Dutch government that obliges to involve the whole value chain, from farmers to processor to the market. According to Taray, Carmen is given priority because of its being a former conflict area.
Taray has previously collaborated with the Dutch government through the Centre for Promotions of Imports from developing countries program, which supports entrepreneurs to become successful exporters to the European market. Since 2013, he has exported coconut sugar and virgin coconut oil from Carmen. With the farmers' excitement about the climate resilient farming of saba, he is also encouraging them to produce banana chips for export with awaiting buyers from Europe and China.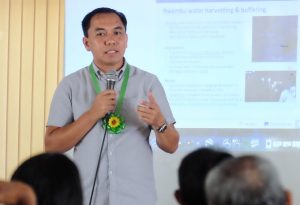 "We don't just teach the farmer but we will learn together. We bring the data based on our research and scientific experience and we take in the farmer's local knowledge. Together, we identify the challenges and how it needs to be addressed," said Switzerland-based FIBL'S Gurbir S. Bhullar.
According to Bhullar, FIBL has worked with the various projects in the Philippines including one with the International Rice Research Institute. With their project in Carmen, he also pledged to bring people from other similar projects so that they also can learn from them.
With the program, project director Don van Luijn is expecting at least, at a minimum, a 50% increase of the farmer's income, and a 20% to 40% increase in their farm's yield, especially with intercropping.
"The increased productive capacity of the farms is one of the main aspects that were looking at. Another is the income that they generate from their farm productive activities," Luijn said.
At least 2,800 jobs is expected to be generated throughout the supply chain, including allied services, such as transportation and processing facilities.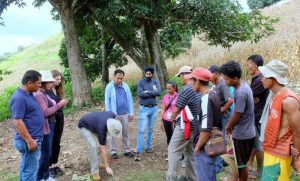 Luijn said that the Dutch government finds it crucial that the technology they will develop will help build the capacity of the community – from farmers to the local government to the academe, so that they can apply the same technology in other areas in the Philippines where it is badly needed.
"We are also looking at the entrepreneurial and income generating skills to be developed especially for the women in the communities. We need to empower them and establish their role in the society," he enthused.
Netherlands-based AidEnvironment, which works in the proper management of land and water, want to make sure that farming is done in a sustainable way.
"We have to check that the soil is not depleted to prevent excessive erosion and reverse water losses. We hope to create a proper impact and sustainability of the project," shared AidEnvironment's Rommert Schram, who has done similar projects in Ethiopia, Tanzania, Kenya, Brazil, and Cebu.
Schram also acknowledges the role of the University of Southern Mindanao especially with their experience with local plant diseases and knowledge on the challenges of local farming.
Down the line, Luijn sees foreseeable challenges. "Maybe with the weather changes as the dry season seem to have extended in this part of the region but we have continuity plans formulated for any of these external disruptions. In the implementation, there won't be much bottlenecks as we're working closely with the farming communities," he added.