Last September 19, 2019 was a historic day for one of the leading solutions-provider for SMEs in the Philippines, Mustard Seed Systems Corporation.
In celebration of its 20th year in the business, Mustard Seed organized its FIRST EVER SME Business Trade Show – gathering almost 377 decision-makers, experts, and professionals from various industries.
With its theme, "Empowering SMEs for 20 Years", Mustard Seed proved why it's the most credible choice of fast-growing enterprises by showcasing internationally-recognized firms, such as: Amazon Web Services, Microsoft, Dell, SAP, NetSuite, ABSS, Acer Academy, Cisco, Deskera, Pacific Concord, QuickBooks, ZKTeco, Honeywell, Dahua, GCash, Veritas, and Sophos.
The SME Business Trade Show brought together all the business solutions that growing organizations need – from accounting & inventory, payroll, cloud technology services, ERP, CRM, network security, building technology, office furniture, and even shipping & logistics to mention a few.
It was a significant event where attendees learned from industry leaders, exchanged valuable insights between solutions specialists, and won raffle prizes from partners and sponsors alike. MSSC also took the opportunity to thank its partners by awarding them for their unwavering trust and support.
Mustard Seed Systems Corporation's success-filled journey began in 1999 when innovation was introduced through technology. Ushering the new millennium caused wide scale disruption to businesses and infrastructure – and this shift in the business landscape hit the hardest on small businesses.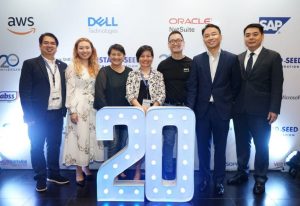 This inspired MSSC's founders to turn MSSC as the first company in the Philippines to focus on the needs of Small and Medium-sized Enterprises.
Opened by two college friends, Osler Fajardo and Dean Go started selling off-the-shelf accounting software to accelerate the growth of SMEs in the country. Through hardwork, experience, dedication, and expertise, they eventually developed their own payroll system and adapted solutions which were tailor-made to support different aspects of SME operations.
For two decades, and with 22,000+ corporate customers, MSSC has forged several technology partnerships, received numerous industry accolades, and attracted more than 250+ talented and highly dedicated employees. The company has also established branches in Manila, Cebu, Davao, Bacolod,
Iloilo, Cagayan de Oro, and Hong Kong. Its product line also keeps on growing – now comprised of over 44 world-class brands and counting!
On its 20th year, Mustard Seed embarked on a new path by entirely transforming and modernizing their workplace, officially launching its onsite and offsite training programs through Mustard Seed Academy, and introducing the FIRST AND ONLY online B2B shopping website of business solutions – Mustbuy.ph.
Looking back, who would've thought that from a humble seed, Mustard Seed would grow into a mighty tree? A mighty tree that does not only empower small seeds to flourish through its branches of solutions, but continuously nurtures their growth through a rewarding, long-term partnership.
Cheers to more years of growing your business with Mustard Seed Systems Corporation!
By: Elmira Bianca Fermiza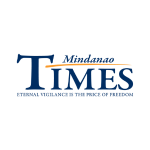 Advertiser posts are paid posts published by Mindanao Times. For inquiries, message us at our Facebook Page, www.facebook.com/MindanaoTimes.