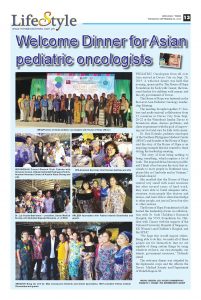 Pediatric Oncologists from all over Asia arrived in Davao City on Sept. 20, 2019. A welcome dinner was held that evening, sponsored by The House of Hope Foundation for Kids with Cancer, the transient facility for children with cancer, and the city government of Davao.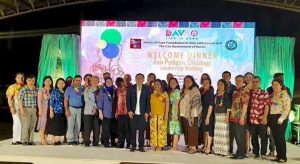 The House of Hope was featured on the first-ever Asia Pediatric Oncology Leadership Meeting.
The meeting brought together 27 doctors and multi-sectoral collaborators from 12 countries to Davao City from Sept. 20-22 at the Waterfront Insular Davao to brainstorm ideas, discuss problems, and share experiences with the goal of improving survival and care for kids with cancer.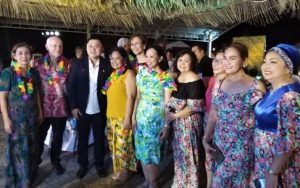 Dr. Mae Dolendo, pediatric oncologist of the Southern Philippines Medical Center (SPMC) and founder of the House of Hope, said the story of the House of Hope is an inspiring example that she wanted to share during the leadership meeting.
"The story of from being nothing to being something, which requires a lot of work. The impossible has become possible, and I think it has become the story that resounds to most people in Southeast Asia, places like in Cambodia and in Vietnam," Dolendo shared.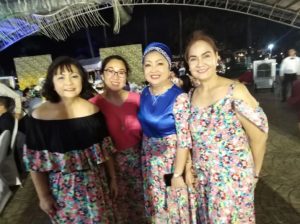 She recalled that the House of Hope started very small with scant resources but after several years of hard work, they were able to build adequate infrastructure, train people like doctors and nurses, and were able to share knowledge to other people, not just in Davao but also to other nations.
The House of Hope Foundation for Kids hosted the leadership forum in collaboration with St. Jude Children's Research Hospital, the VIVA Foundation for Children with Cancer with the support of the National University Hospital of Singapore, KK Women's and Children's Hospital, and the SPMC.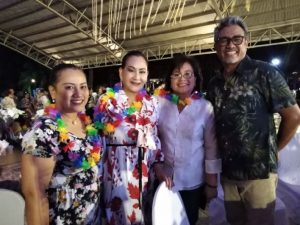 "We hope this would inspire others. Being able to do this, we make all of these people see for themselves that we are capable of doing certain things by using whatever we have, our own strengths, our talents, government resources," Dolendo stated.
The welcome dinner was attended by the diplomatic corps and the officers the Davao Medical Society and Department of Helath Region XI.
Photo Credits: Luz Acosta Barrientos/Marilyn C. Roque