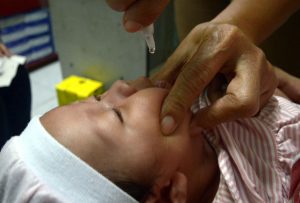 The Public Safety and Security Command Center (PSSCC) and City Health Office gathered resort and hotel owners, along with officials of coastal communities, in a polio prevention forum on Tuesday.
"This forum helps in a way so we can answer questions of our clients, particularly on businesess with swimming pools," PSSCC deputy head Angel Sumagaysay said.
He said they were flooded with calls from business owners and the public asking for guidelines after Davao River was found positive for poliovirus.
Aside from establishments with swimming pools, the forum also invited barangay captains, Environmental Management Bureau of the Department of Environment and Natural Resources, Department of Health XI, Barangay and Cultural Communities Affairs Development of the City Mayor's Office.
Sumagaysay said they are monitoring the day-to-day activities of the city, especially when it involves the security and safety of its inhabitants. They then submit their report to the mayor at the end of the day.
"I'm calling on the barangay captains to support the City Health (Office) and DOH (Department of Health) because, after all, they are the frontliners," he said, adding that barangay officials will take the lead in raising awareness in the communities they serve.,
The forum will equip them with the right knowledge to answer queries from their constituents, especially those communities along the coast. The barangay officials can then call for meetings and dialogue with the people in the community to prevent people, especially children below five years old who are most vulnerable to the virus, from acquiring the polio disease.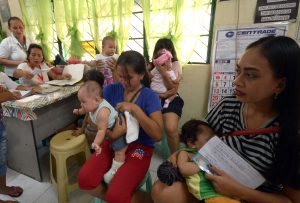 City Health Office (CHO) head Josephine Villafuerte also said that they are conducting surveillance in different barangays along riverbanks. Fortunately, no case of polio virus is detected so far.
"We're asking you refrain from letting your constituents swim or the community people to swim in the riverbank," she said.
She also said that parents should be the ones to discourage their kids from swimming in rivers, pools and beaches. But it should also be a community effort, as well. Even neighbors have the responsility to call out kids when they see them swimming.
The forum, which was held at the Grand Men Seng Hotel on Tuesday, aims to inculcate a sense of responsibility in each of the residents to help maintain Davao City's status as polio-free.
Water samples taken from Davao River showed that the waterways are positive of the poliovirus.
In a MindaNews report, DOH-Davao regional director Annabelle Yumang said vaccines will be downloaded to the city in the first week of October. They will be used to administer to kids who have not yet fully completed the polio immunization schedule.