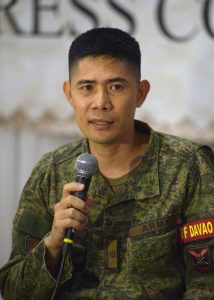 Forty-eight hogs were refused entry as part of the ongoing quarantine measures to prevent the entry of African Swine Flu in Davao City.
According to Maj. Jason Baria, spokesperson of the Police Regional Office XI, their cargo handlers couldn't provide the required documentation for the pigs. He said the cargo mostly came from Tagum and Digos.
On the other hand, 524 live pigs were inspected in the last two weeks. Majority of them had supporting documents and were allowed entry into the city.
He also said that 17,400 of meat from Tagum City passed the checkpoint from Licanan in Lasang.
"There are about 20 kilos that were held but after they showed documents after many days, they were not longer allowed in the city even if they presented the documents," he said.
The 20 kilos of meat was confiscated for security purposes.
"It is the city vets who check the swines and meat to identify if there are symptoms of the African Swine Fever," he said, adding that they require documents such as sanitation permit and permit to transport.
In seaports, maritime personnel are also conducting coastal and border patrols to augment the land-based quarantine measures against contaminated animal products in the city. The same security mechanism is also installed in the Francisco Bangoy International Airport, led by the Aviation Security Group.