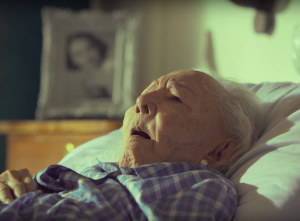 A Festival Report on Pista ng Pelikulang Pilipino 2019
On its third year, the Pista ng Pista ng Pelikulang Pilipino (PPP), its main organizer, the Film Development Council of the Philippines led by chairperson Liza Diño, has made it clear that it would be a semi-mainstream fare, probably a notch lower than the usual ultra-commercial serving of the perennially hounded Metro Manila Film Festival.
Controversies surrounded the programming of the previous edition particularly in the change of criteria in the selection of the films. This year, the mounting of the PPP was set in the background of the 100-year centennial celebration of Philippine cinema, with FDCP providing a co-production grant of P2 million pesos to 10 films, with six of the films banking on the millennial audience. Except Jun Lana's The Panti Sisters, the festival topgrosser, three films feature romantic relationships in their stories that carry the "hugot" and millennial vibe, the current cash cow of film production studios.
Last year, to sort of balance the more commercial films in the lineup, a Special Features Section was introduced which consisted of award-winning films from previous independent film festivals, although the screenings were limited to mostly theatres in Manila. This year, a similar section is featured under the Sandaan Showcase category, which included Verdict by Brillante Mendoza's protégé Raymund Gutierrez, which bagged a Special Jury Prize (Horizons section) at this year's Venice Film Festival.
Two films from the Sandaan Showcase incidentally feature a 100-year old woman at its center, as if hamming up the centennial coincidence—one a potential record holder of the oldest living person on Earth and the other an aging film producer.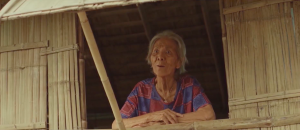 Lola Igna
Eduardo Roy Jr has had a prolific year this year starting off with the JM De Guzman-Arci Muñoz starrer Last Fool Show produced by Star Cinema late last year and immediately returning to his indie roots for Fuccbois, where he won Best Director at the Cinemalaya last August. Although vastly different that Fuccbois, Roy continues the narratives of people at the margins whose lives are thrust into unwanted sensational attention in a sudden twist of fate.
Igna, about to celebrate her 118th birthday finds herself in the middle of a hullabaloo when she is involuntarily entered into a Guiness-like "oldest living gradma" search with a whopping multimillion dollar cash prize attached to it. Everybody around her is excited about the prospect—her granddaughter who launched her line of Lola Igna memorabilia to the local government who turned the chance into a massive tourism campaign. The farming town drew in pesky tourists including Igna's long lost great-grandson from a prodigal granddaughter.
The film itself could benefit from either a tighter, more focused storytelling, particularly on the intergenerational dynamics, or finding a way to make the varied elements and thematic points coalesce more compellingly, blending social commentary and its portrayal of intergenerational family relationships.
It is worth noting its attempt to comment on how celebrity culture, tourism, and technology invades not only our privacy but also the way it eroded and altered our relationship to our spaces and landscapes. In Lola Igna, not only the personal life of the old woman is changed but her entire environ is repurposed by and to accommodate the modern flux. (The film won the festival's best picture and best actress for Angie Ferro's career defining role.
Circa
Circa is directed by another prolific filmmaker, Adolf Alix Jr, who was also thrust into controversy early this year when he made the biopic of then Gen. Bato dela Rosa (starring Robin Padilla), an obvious propagandist release considering the ex-PNP chief's Senate bid a couple of months later (he won).
In Circa, Alix once again works with her muse, Anita Linda, in a role and story that is a perfect fit for the commemoration of the cinema centennial. In the film, the 94-year old actress plays Doña Atang, a celebrated film producer who is the embodiment of the heydays of film producing in the 50s-60s. The story revolves around the preparations to her 100th birthday, where she plans to gather all the actors and film workers she had worked with. Despite a seemingly good fortune, her children—played by Gina Alajar, Elizabeth Oropesa and the absentee son Ricky Davao, did not take up the business.
Assisting her is her majordoma Jacklyn Jose and her grandson played by Enchong Dee, an aspiring filmmaker who's yet to make his first film but is now tasked to locate the invitees and thus consequently becomes our usher into the various facets of our film history.
It's a very interesting premise but in the end, it stumbles at what it really wants to say falling into dreary projections of the past. It feels haphazardly assembled and rehearsed with Doña Atang's occasional sliding into dementia jolting the boredom. It ends with a mind-boggling twist, too late and unsubstantiated, and everything in its running time proceeds with such linear lifelessness that not even its magical realist and fantastical elements can salvage it from its own stupor. One could hardly make it a plea to resist the tides of obsolescence. Is Doña Atang the metaphor for PH cinema then? Senile, oftentimes delusional, nostalgic for nostalgia's sake, needing a breath of fresh air?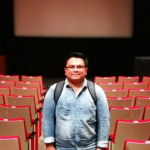 Jay is a film critic and film programmer for Pasalidahay, a film collective in Davao composed of film enthusiasts and filmmakers advocating for Filipino film appreciation.