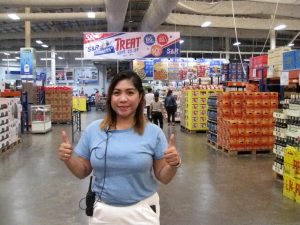 For Davaoeno shoppers who haven't yet experienced America's shopping oasis like Costco and Sam's Club, worry not! Since last May 2013, the country's version of the membership-shopping warehouse clubs of the USA called S&R-Davao located in Matina opened its glass doors to Davaoenos with a craving for "stateside goodies." Indeed, S&R-Davao has taken shopping to new heights especially this September 25-29 with its Members' Treat offering "Buy 1-Take 1" specials plus big discounts on other regular items. Take note that this special treat is for S&R's members exclusively.
Shop all you want as S&R will be open from 8:00 a.m. till 10:00 p.m. for five days starting tomorrow, Wednesday the 25th.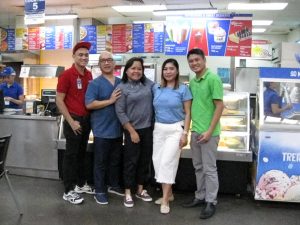 Admit it, what average Filipino doesn't crave for imported goods! This is the era of globalization. Then there is our parents' Spam Generation plus the OFWs exposed to imported goodies. Times have changed and there's no stopping changes from happening and affecting each and every Pinoy consumer.
"S&R-Davao is your friendly retail store selling a wide variety of merchandise in which customers buy large, wholesale qualities of the store's products, which makes it attractive to bargain hunters and small business owners. S&R is able to keep prices low due to the no-frills format of the store plus the fact that we get our supplies directly from the manufacturers without the business interference of middlemen," explains S&R Davao's Marketing Officer Sheila Mae C. Lagsub who toured me around and showed me some of the "Buy 1, Take 1" items of global brands on sale.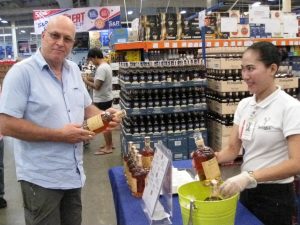 S&R-Davao clients are required to pay annual membership fees first before they are allowed to shop. Business Membership is open to owners or managers of a licensed business for a 900 peso annual fee; while a Gold Membership is available to all individuals 18 years old and above for a 700 peso fee. Yes, amazingly, both membership fees have not changed since day one and are renewable annually.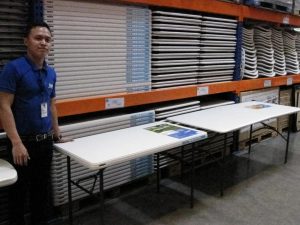 S&R stands for the initials of the names of the entrepreneurial father-and-son team of Sol and Robert Price who are distinguished as pioneers of the "warehouse store" retail model like FedMart, an early US discount store established by Sol Price in 1954. In 1976, Sol and Robert Price founded the Price Club in San Diego as their first warehouse club. On the other hand, Costco was founded in 1983 by Sol Price's surrogate son, James D. Sinegal, who worked with him at both his FedMart and Price Club. In 1993, Price Club merged with Costco forming the Price/Costco, Inc. which was later renamed to Costco Wholesale Corporation. PriceSmart was founded by Robert Price which then evolved into S&R PriceSmart of today.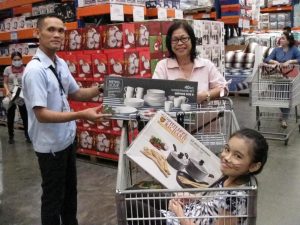 S&R is the only membership-shopping club in the Philippines modeled after the popular warehouse membership shopping chains in the USA. The core concept is to deliver to member-shoppers significant value for their money through an efficient and effective retailing system anchored on aggressive buying, low cost distribution, and streamlined operations.
"We always knew we made the right choice to be in this city. Davao is, after all, one of the most important trading centers in Mindanao," said the friendly and accommodating S&R Davao's Marketing Officer Sheila Mae C. Lagsub adding, "S&R diligently did the necessary research works and feasibility studies before pushing through with the first S&R Membership Shopping in Mindanao."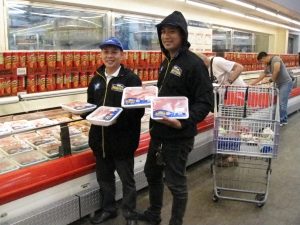 S&R offers its members the best in Philippine-made products in addition to its vast offerings of imported everyday fresh section (Australian and New Zealand beef, pork, poultry, fruits and veggies); baked goods; branded health and beauty products; home furnishings; tire services; plus the S&R Food Service Station which offers New York style pizzas, calzones, churros, hotdogs, burgers, ice creams, rotisserie chicken, among others.
S&R-Philippines is owned by the Filipino-Chinese businessman Lucio Lao Co of Puregold fame. Puregold is determined to capitalize on the growing consumer needs of the Mindanao region. Puregold is now the closest competitor of grocery giant SM Retail, Inc. in the Philippines.
It's the remarkable spectrum of items at great value for your money that makes every Juan and Maria shop wisely at S&R Davao.