Aside from grilled seafood and barbecue, it's really quite difficult to figure out what's an honest-to-goodness Davao cuisine. Thankfully, there's a new restaurant in downtown that serves familiar flavors that Davao is known for.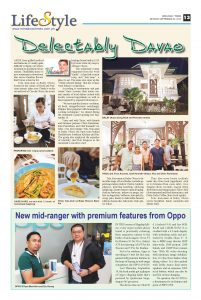 Tola, Kan-anan sa Balay Oboza, located at the corner of Rizal and Ponciano streets, takesover Claude's on the second level of Casa de Oboza, the iconic heritage house built in 1929 by Davao's first city mayor, Alfonso Oboza.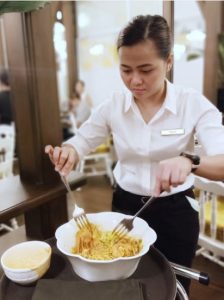 The restaurant's name orignated from the word "tinola", a clear fish or meat soup, and "kan'anan", a place to eat. The name also sums up the "whole relaxed dining" that the owners want diners to experience.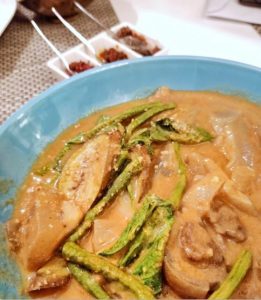 According to restaurateur and part owner Vince Arcenas, their menu consists mainly of local dishes cooked with locally sourced ingredients as well as fares inspired by migrant Dabawenyos.
"We serve just the classics – no fusion, all fresh, straightforward, satisfyingly Filipino fares prepared with homegrown cooking techniques," he shared during the restaurant's grand opening last September 19.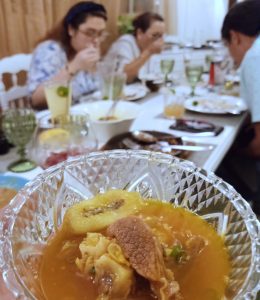 Vince and wife Tricie, with friends and business partners Chris Pamintuan, Kim Pamintuan, and Chef Kenneth Villaluz, own and manage Tola, Kan-anan sa Balay Oboza, the same team behind Huckleberry Southern Kitchen and Bar. The group also employed the expertise of celebrity chef Rob Pengson as the restaurant's executive chef.
Tola, Kan-anan sa Balay Oboza's delectable range of local dishes, include appetizing starters (tokwa't baboy, kinilaw, salpicao, kilawing kambing, adobong kangkong), hearty entrees (pancit luglug, chicken barbecue, inihaw na panga, inihaw na bagaybay, balbacua, tuna pak-fry, crispy pata, kansi) to delectable desserts (durian cheesecake, halo-halo, buko pie, ice buko).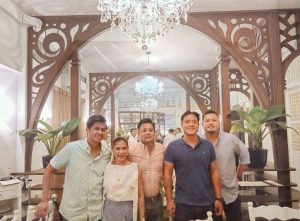 They also serve house cocktails made also from local ingredients, such as La Morena (from cacao nibs), Coco Sangria (from coconut), Ligaya (from fresh lemon and mango juice), Miss Chief (from tamarind and fresh lemon juice, and Daba-Daba Coffee (from local spirits).
Tola, Kan-anan sa Balay Oboza serves breakfast, lunch, merienda and dinner daily.