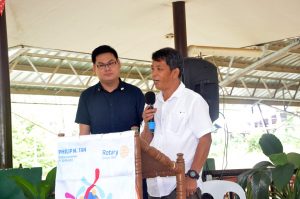 In line with the 2019 theme "Rotary Connects the World", the Rotary Club of Pag-Asa Davao (RCPD) held its Induction and Handover Ceremonies in one of its supported communities on August 3, 2019.
Located at the foot of the majestic Mt. Apo, Barangay Atan-Awe is inhabited by residents mostly from the Bagobo-Tagabawa tribe who pride themselves as guardians of the mountain and the forest.
Barangay Captain Julico Batawan graciously welcomed to his Barangay Hall the officers and members of RCPD, the officers of Rotary International District 3860, visiting Rotarians from sister clubs, and other special guests including Davao CIty 3rd District Councilor Antoinette Principe, RCPD Past President/PDAG Tisay R. Torres, former RCPD member Bangbang Jadulang and Vice Mayor Sebastian Duterte who all travelled some 40 kilometers from the city center.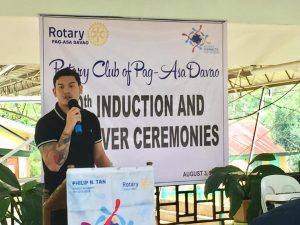 "Davao City Government is blessed with active stakeholders that act on shared responsibility and commitment to foster peace and development in our communities. We are grateful that the Rotary Club of Pag-Asa Davao has taken an active stance in addressing the needs of our communities," Vice Mayor Duterte said in his keynote address.
The Vice Mayor also expressed his excitement and even gave his commitment to attending activities and events that are geared towards community empowerment and volunteerism. "This commitment to volunteerism is what we encourage everyone to embody in order to spread a positive attitude among Davaoeños. May it be in Rotary or public service, we give ourselves. Through our concern for humanity, change is multiplied and its effects ripple on,* he said.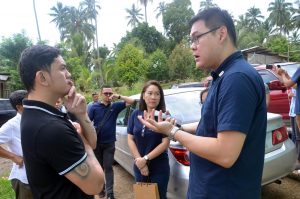 RCPD Past President Peter Cowles launched two Water Filtration System projects for Barangay Atan-Awe followed by the signing of the memorandum of agreement between project contractor Clean Water Philippines and RCPD. RCPD was a recipient of the global grant to fund construction of the two projects through the support of Rotary International District 3860 and the Rotary Club of Gustine, California.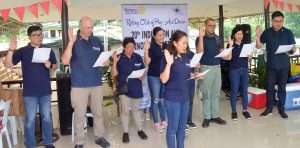 Vice Mayor Duterte witnessed a demonstration of the water filtration system. This project addresses the residents' primordial need of clean and safe drinking water. Presently, the barangay has no access to potable water as it is not connected to the city's existing water systems due to its high elevation.
Meanwhile, the pupils, teachers and principal of Atan-Awe Elementary School were delighted to receive the first batch of school bags donation from the Rotary Club of Tagum North and RCPD. They also received children's books from RCPD.
The event also marked the end of Inspiring Year 2018-2019 under the leadership of President Mark Ryan Arquiza whose term was marked with worthy projects for the underprivileged and marginalized sectors.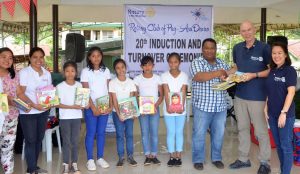 As RCPD embarks on its 20th year as an organization that puts service to humanity as its core mission, two-time President Davilin Avelina Quilantang is in high spirits that RCPD will continue to invest in relevant projects and programs that uplift the lives of the Davaoeños this Champion Year 2019-2020.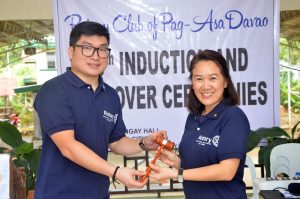 She is ably assisted by her RCPD Team for Rotary Year 2019-2020, namely, Agnes Sumalinog (Vice President and Director for Membership), DJ Rean Tirol (President-Elect and Secretary), Arleen Aportadera (Treasurer and Director for Public Image), Pilar Mynthia Vicente (Auditor and Director for International Service), Aldwin Chester Dumago (Director for Club Administration), Peter Cowles (Director for The Rotary Foundation and Community Service), Wilfredo Pichon (Director for Vocational Service), Mark Ryan Arquiza (Immediate Past President and Director for Youth Service), Mariden Fondevilla and Christine Joy Aliño (Sergeants at Arms).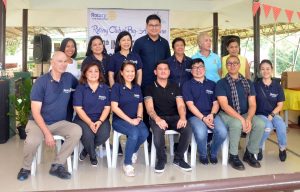 RCPD's presence in the last 20 years has been colorful and, to a certain degree, unconventional, as it strives to keep itself deeply rooted to the communities it serves, living up to the Rotary motto "Service Above Self".
By Aldwin Chester Dumago