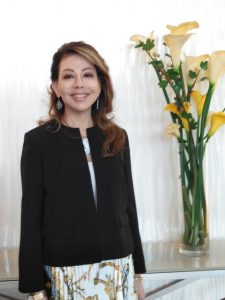 Preparing for the celebration of its 40th year in 2023, the Joji Ilagan Career Center Foundation incorporated the launching of the Young Global Women Leaders Program with the 10th Junior Ichef Culinary Challenge 2019.
September 11, 2019 was the launch of the Clash of Young Hoteliers held at the Odeum of IMS/ICHEF Compound in Davao City.
JIB chose this as their community institutional project and program since JIB is a strong woman advocate of women leadership and empowerment. She believes that there is a need to start developing women at an early age and shaping their personality and mind to take up leadership in their community. That these young girls be taught how to lead, decide and to thrive. Developing the leadership capacity of girls in particular not only helps them to secure better social and economic opportunities but can also create a generation capable of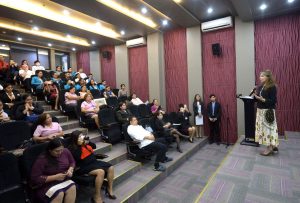 delivering future change. Young women's choices and opportunities define both the present and future of our world. These young women can be powerful agents of change but they need access to opportunities and networking.
The Young Global Women Leaders Program is designed for young women ages sixteen to eighteen in Grade 12 studying in public schools. It aims to develop a new generation of women leaders who can communicate, participate,
collaborate, construct agreements, create shared meaning and foster learning partnerships at school, at home and in their communities.
The Young Global Women Leadership Program is a mentoring program where female students will have a series of leadership forums and workshops in leadership, teamwork and communication skills as well as goal-setting and perseverance, diversity and inclusion and personality development.
Ms. Joji Ilagan-Bian, Chairperson of JICCF presented the YGLOW Guidelines. Reymark dela Ctiz and Sarah Gastardo presented the JICC/CYH Mechanics and Guidelines. Testimonial Presentation of JICC Previous Winners followed through video testimonial.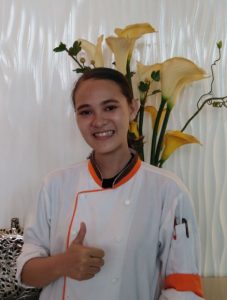 Closing Remarks was given by Dean Sally P. Reyes – Corporate Dean of JICC,
Photo Credits: Bing Gonzales/Marilyn C. Roque