Bigger and better prizes await the lucky players who score a rare hole in one feat with the 11th Davao Eaglemasters Golf tournament which reeled off Thursday, September 19 at the city's three major golf courses.
A brand new Toyota Grandia Tourer and a Hyundai Reina will serve as the major hole in one prizes as well as P500,000 cash, six motorcycles, one of which will be raffled off during the awarding, an airconditioning unit, flat screen TV, a refrigerator, and P150,000 worth of K&G golf products.
All will be on designated par three fairways located at the Rancho Palos Verdes Golf and Country Club, Apo Golf and Country Club and at the South Pacific Golf and Country Club.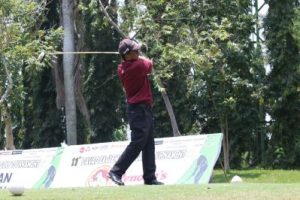 Some 600 players are seeing action in the scheduled four-day tournament which features 5 different classes; the championship flight (4.0 and below) flight a (4.1-8.0 hcp), flight b (8.1-1.4), flight c (14.1 & Up) and the Seniors Class (for players 55yrs old and up or if below should have a handicap of 21. (Maximum of 2 seniors allowed per team).
Davao Eaglemasters President Leo Magno welcomed the participating teams in grand rites held during the cocktail night at the Eaglemaster Golf Range, Wednesday, September 18.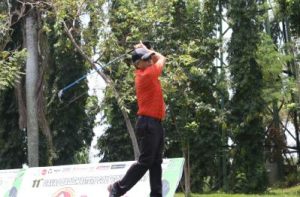 "The Eaglemasters Golf tournament, now on our 11th year features bigger prizes for the winners as we continue to give golf enthusiasts from all over the country and from international places a chance to play and enjoy at the city's three golf country clubs," said Magno who came with tournament director Randy Cadiogan and all members of the Davao Eaglemasters.
The awarding ceremonies will be held on Saturday, September 22 at the Rizal Memorial Colleges gymnasium.