The local business sector, through the Davao City Chamber of Commerce and Industry, has called on concerned government agency to implement stricter measures to prevent the entry of the African Swine Flu (ASF) in Mindanao.
In a press statement Monday, Arturo M. Milan, president of the business group, said there is a need to protect the pork and swine industry of the island by intensifying the security of exit and entry points.
"Given the potency of this ASF Virus, we believe that strict control measures should be implemented in all ports and airports to prevent ASF-infected pork from entering Mindanao," said Milan even as he pointed out that Mindanao has a strong capability in preventing diseases like this, as it has also been free from foot and mouth disease.
He added that even then, there must be measures that will enhance the controls so that the industry is protected.
"We need to improve these measures since only one pig can infect the pork and swine industry, and may cause loss of jobs," he said.
Last week, the city government, through acting mayor Sebastian Z. Duterte, issued an executive order forming a body that will come up with measures in preventing entry of ASF in the city.
In signing Executive Order 37 that created the African Swine Fever Task Force, Duterte said: "There is a need to create a body that would look into the formulation of appropriate policies and implementation of programs to protect the public and the swine industry from the threats of ASF in Davao City."
On the part of the hog raisers, Eduard C. So, president of the Davao Hog Farmers Association, also made the same call of strengthening the points of entry and exit to prevent the entry of ASF even as he allayed fears that only the pigs can be affected, not those humans who eat the infected meat.
"(ASF) has no effect on humans, only on swine," said So in a forum even as he pointed out that the local industry sells about 40% of its produce to areas outside Mindanao, particularly the Visayas.
So said that despite the information that there is no human harm in eating infected cooked meat, the industry has felt the pinch as a result of the news that the disease has infected pig farms in Luzon, although he said it is hard to quantify the effect.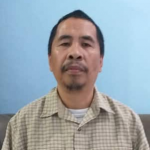 Managing Editor at Mindanao Times