A homegrown company is investing about P100 million in setting a boutique hotel here to cater to the growing market.
Stifanny Guira-Falconi, business development officer of the Dwell Lifestyle, told TIMES last week that her family is building a five-floor hotel with the first two floors to be opened in 2021.
"The concept, in terms of design, is more of modern yet minimalist," said Guira-Falconi, as the plan is to allow customers "to experience Dabawenyo feel of hospitality," explaining that the hotel will offer a family-oriented vibe to clients.
Jose Raymond R. dela Paz of the Davao Tourism Association said the entry of new players in the accommodation is necessary because of the growing market of visitors, both local and foreign.
"We need more rooms to serve the growing market and that we in the industry also need to upgrade our offerings," said dela Paz, whose family also owns hotels, a resort and restaurants.
Based on the report of the City Tourism Operations Office, there were about 1.2 million visitors to the city in the first half of the year, 8.6% higher than the number the previous year. The city government target for the year is three million visitors.
When the plan was conceptualized, she explained, there was this proposal to have the property manage by another group, but it was agreed that it would "compromise the personal touch of the service that it will offer."
Based on the projection of property consultant Prime Philippines, the number of rooms in the city will grow by about 1,400 next year from about 8,000 at present.
On the funding for the hotel, Guira-Falconi, whose family is also into restaurants and hair saloons, "there will be (a loan component of the investment)."
The hotel, she added, will also have a service apartment and commercial spaces where a family-owned restaurant, Mossa Restaurant and Bakery, will also be located. The first of such restaurant was opened in August in the Damosa Land Inc. compound in Lanang.
She added that the plan is to target middle-income visitors who want to enjoy the city as she hopes the first two floors will open on its target date.
At present, the company is finalizing the permit for the project as Guira-Falconi hopes that the construction would start within the last quarter of the year.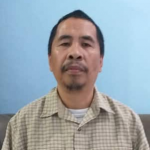 Managing Editor at Mindanao Times