The China-based technology company Huawei is set to open next month its concept store in the city as it tries to corner the bigger chunk of the mobile phone market.
But the concept store, which will have an area of 130-square meter at the SM City Davao, will not just sell mobile phones, but also other products, said Pedro Chen, Mindanao regional sales head, but other products many of them have yet to be introduced into the Philippine market.
"We need to have a bigger store here because later, Huawei will have more businesses in the future," said Chen whose name Pedro he acquired when he worked in Latin America for 11 years.
Other products, he said, will include headsets, wearables such as watches and audio and virtual reality sets, laptops and netbooks, and even smart television sets.
At the press conference for its Huawei Nova 5T model Saturday, Chen said the concept store will be the second biggest in area in the country, next to the one being constructed in Metro Manila which has about 300 square meters.
"We will come up more IoT (Internet of Things) products that we will make available (here)," he said as he pointed out that the company is pushing to provide its customers the products "for smart life."
Meanwhile, the new phone model is attracting the young people as its price point is for mid-range buyers and is packed with so much power, Chen said, as the company is targeting the 20% of the local mobile phone buyers with the product.
"(Buyers) will have a very good experience in gaming," he added as he pointed out both its central processing unit and graphics processing unit are top of the line as it also has four cameras for those who want to have better pictures.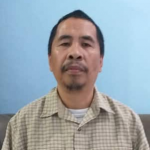 Managing Editor at Mindanao Times