A Luzon-based company that manufactures condiments and home care products is projecting that the expansion for its condiment business in the Visayas and Mindanao will add about 20% to its revenues on the products next year.
In a press conference Tuesday, Joseph Charles B. Cruel, managing director of Wellmade Manufacturing Corp., maker of Select soy sauce and vinegar, said that the company is confident that revenue stream in the Visayas and Mindanao will eventually become big as the company is targeting the lower market for its brand.
"The double-digit growth will actually be driven by Vis-Min (Visayas-Mindanao) markets, they being still untapped," said Cruel, adding that there is a big void in the market can be filled by its products, which are naturally fermented products, as the market segment, the lowest market, is still very big.
"We pride ourselves of quality products as we make them affordable," said Mr. Cruel, although he said that the company is far from deciding whether to put up its manufacturing plants in either the Visayas and Mindanao at the moment as its manufacturing plant has not breached its 80% capacity, although the company has not divulged its annual volume because it is being privately-held.
This developed as among the key plans of the company is to go into initial public offering especially when it is ready to expand, said Mr. Cruel. "That (listing in the stock market) really is part of the long-term plan," he said.
In October, the company is also expanding its products by signing up with an American company, for a licensing agreement for a product, although Mr. Cruel did not mention the product, hinting only that the product is already seen in the local store shelves.
"Our potential is actually huge," he added, pointing out that the company is also in the process of signing up with another big foreign company for another product, a culinary product, that it will launch early next year.
The company, which started operating in 1958 with its homecare products including detergent and bleach, started its Select condiments brand in 1975 and concentrated its distribution in Luzon.
In 2000, the company decided to consolidate its businesses and last year, it decided to professionalize its system with the hiring of Mr. Cruz, the first managing director that is not a family member, and slowly automated its system with the use of SAP software.
It initially decided to focus on expanding in Luzon, but now that it has enough flexibility to find new markets, it has decided to expand its reach as it has also started exporting its products to the Middle East, particularly Saudi Arabia and Dubai.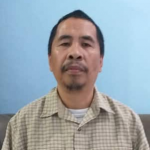 Managing Editor at Mindanao Times