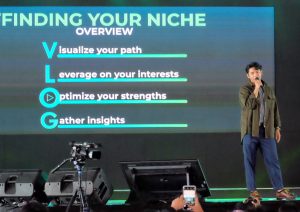 It was 8 years ago when then 24 year old Erwan Eusaff made a major turning point in his life. It was the same period when he went through a major loss weight while employed in restaurant operations in Russia and Siberia. He wanted to create a platform where he can communicate his ideas to an audience.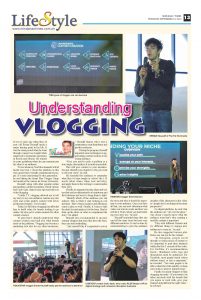 "It was when my YouTube channel Fat Kid Inside was born. I chose this platform as this was a great way to visually communicate to people. It's more interesting for this generation," he said during the Smart Play Vlogger Camp last month at the Ateneo de Davao University.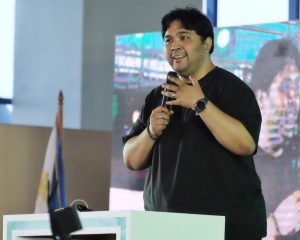 Eusaff, along with other popular online personalities Alodia Gosienfiao, David Guison and Carlo Ople, shared some tips and tricks on video blogging.
"Unlike TV, vlogging allowed me to tell my story to my own audience, nurture my own style and create quality content with lower production budgets," he revealed.
Today, his full-time vlogging has afforded him to build value for brands looking to go online. He also get to create contents for other content creators.
"It pays that I already understood what content creators need and also what brands need on the platform. Vlogging has become a marketing tool also for my other businesses, " Eusaff shared, who's also a restaurateur, meat distributor and product endorser.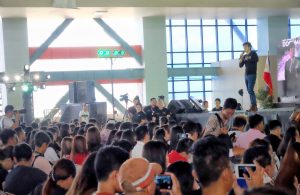 During the program, Eusaff imparted some techniques in appreciating content creation to his young audience.
"First, you need to pick a problem or a story angle, then analyze it as much as possible.
This will give context to your narrative. Second, identify your objective, why you want to tell your story," he said.
He reminded his audience to remember what they've been taught in school: the 1 H words (what, where, when, how and why), and apply them to free writing to contextualize their story.
Thirdly, he suggested to take ideas and values that one has determined to a brainstorm and find solutions and ways to bring them to light.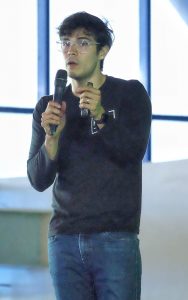 "Identify which of the solutions you can achieve. This is where I start looking at cost and time. That's where logistics and efficiency come to play as well. Finally, it's time to take the short list and analyze it to the bone. Start to draw up the shots on video to complement the story," he added.
Eusaff also recommended to up-and-coming vloggers that once they have the story, they can start nutshelling.
"Ask yourself why it's important to you in the story and why it should be important to your audience. Once you have all that, you can now determine what video you want to create and how you will do it.
That's when you start building your story arc," he said.
Eusaff reminded them that one can tell the same story but have very different narratives. It can be done by contextualizing to give the audience insights of the characters in the video as "people don't see things in the same perspective".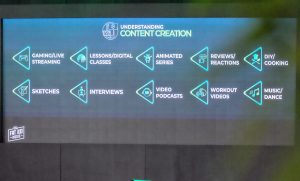 On digital platform, he said, that the audience are "all over the place". One doesn't exactly know what the audience want that's why creating a sensible content is important.
"Play with different formats and try different things to engage new audiences to come in," he said.
He also suggested various platforms one can use for his content.
"In lnstagram, people scroll through so many pieces of content so it's important to grab their attention within the first 3 seconds of the video. For YouTube, it's recommendation based – thumbnail, titles, tags and descriptions must be optimized. For Facebook, most people watch videos without sound, so text is important," he revealed. "You want people to be able to share the video quickly, so keep your video to about 3 minutes long".
Finally, he urged vloggers to take vlogging seriously. "If you want to be taken seriously with the brands that you aspire to work with, give your channel and platform the right value," he advised.