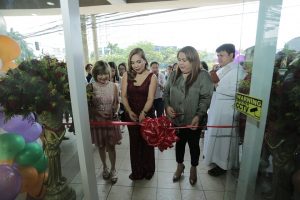 It is a never-ending chain of events that has been happening in the city, events like weddings, debuts, birthdays and balls that call for wearing beautiful, classy gowns. And looking for gowns and cocktail dresses is no longer difficult. One can go directly to the most accessible shop – Love & Styles where there is a wide variety of gowns available for every wedding entourage, from the bride, the groom, bridesmaids, sponsors, flower girls and even the ring-bearer. The whole family can have a choice of the colors to suit the theme of the occasion.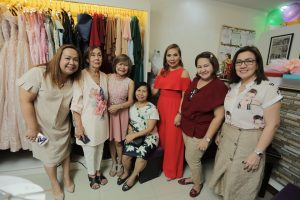 Last Sunday, September 08, 2019, Cristina Ibanez-Yip hosted the Ribbon-Cutting and solemn blessing of the sixth branch of Love & Styles located at Roxas Avenue, Finster Building, at the Ateneo de Davao University.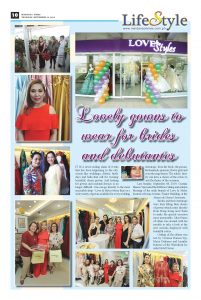 Brides and their entourage were busy fitting their choice of gowns which come directly from Hong Kong and China to make the special occasion more memorable. John Nunez of Glam was around with his models to take a look at the new arrivals displayed with beautiful colors.
Cutting of the ribbon was led by Cristina Ibanez-Yip, Merci Duduaco and Jennifer Romero of the Waterfront Insular Hotel Davao.