The local business sector has welcomed the creation of the body that will manage the Francisco Bangoy International Airport.
"The long wait is over and we, at the Davao City Chamber (of Commerce and Industry) would like to thank the House of Representatives, the Senate and the President for making Davao International Airport into an authority a reality," Arturo M. Milan, president of the business organization, told TIMES in a text message yesterday.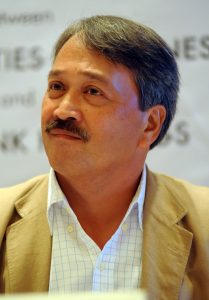 Milan said the creation of the body will allow "a much faster development in the airport in terms of the upgrading of the terminal and facilities an opening (of) more direct flights."
He added that with the body to manage the airport will result in "increase (in) air connectivity, encourage people mobility, enhance tourism and increase flow of goods contributing to the development not only of Davao but the whole island of Mindanao."
"This will make Davao International Airport the premier gateway to Mindanao and to the BIMP EAGA (Brunei-Indonesia-Malaysia-Philippines East Asean Growth Area," he added.
Simeon P. Marfori II, former president of the business group, said that the creation of the airport authority will also "enable Mindanaoans greater freedom to move forward in the area of airport policy and management."
"It will mean we can manage and develop our air transport facilities and assets at the pace and scope we deem best suited for the local economy. It will enable us to be better connected to the rest of the world. Directly," he added.
On Tuesday, President Rodrigo R. Duterte signed the law creating the airport authority which will become an attached agency of the Department of Transportation.
The law said: "The Authority shall principally undertake the economical, efficient and effective control, management and supervision" of the airport.
Both the business sector and the local government units in the Davao Region had been pushing for the creation of the airport authority as with it, the revenues that the facility gets out of its operations will not be remitted to the Civil Aviation Authority of the Philippines but will be plowed back in modernizing it.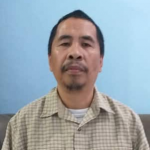 Managing Editor at Mindanao Times