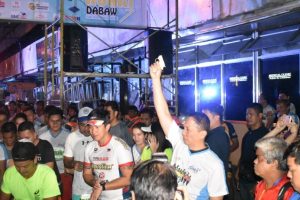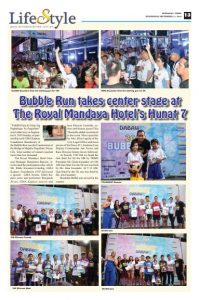 "Takbo Para Sa Tulay Ng Pagbabago Sa Paquibato" went underway on September 8, 2019 Sunday, in partnership with GMA Kapuso Foundation. Beneficiary of the Bubble Run was the Construction of the Bridge at Mapula, Paquibato. Davao City. Total number of runners reached more than two thousand.
The Royal Mandaya Hotel General Manager Benjamen Banzon, Jr. welcomed the participants after which Ms. Rikki Escudero-Catubig, GMA Kapuso Foundation EVP delivered a speech. GMA Artists, GMA Kapuso actor and performer Benjamin Alves, GMA Kapuso actress and host Patricia Tumulak, actress and beauty queen Thia Thomalla added excitement to the event. More speeches by
Atty. Eliza Lapena of the City Legal Office and focal person of the Peace 911, Eastmin Com Deputy Commander Jun Torres and Race Director Jimmy Javier followed.
At Exactly 5:00 AM we heard the Gun Start For for the 10K by TRMH President: Mr. Glenn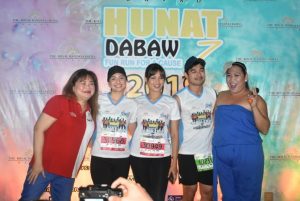 Escandor. At 5:06 AM Gun Start For the 5K run was fired by Ms. Inna Escandor. At 5:12 AM, Gun Start for the 3K run was fired by Ms. Irra Escandor.
Breakfast Buffet was served for the runners.