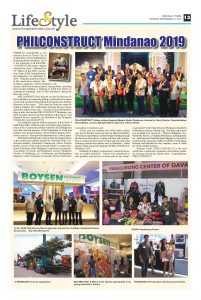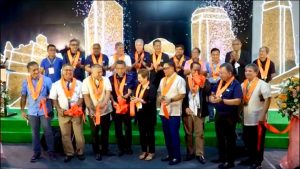 There is, undoubtedly, a construction boom in Davao City as evidenced by various building types being erected here and there. So, it is not surprising at all that PHILCONSTRUCT, the region's largest construction show, celebrated its 10th edition at the SMX Convention Center of SM Lanang Premier last September 6 to September 8, 2019. Naturally, people involved in the construction industry like architects, engineers, interior designers, contractors, hardware store proprietors, among others, including those people building or planning to build their homes or commercial buildings, were in full attendance during the three day event.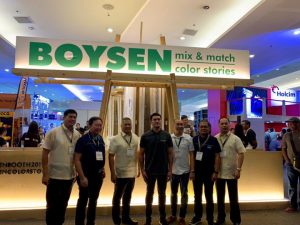 PHILCONSTRUCT for the past 10 years has been an effective platform in connecting industry professionals, business owners and consumers thus making it the numero uno industry showcase in the region. "This event has been the venue for industry dialogue and collaboration between the key players and policy makers every year. A decade of successful partnerships is truly what makes PHILCONSTRUCT Mindanao your ideal sourcing venue for the best suppliers in the region," said Engineer Morris Agoncillo, the President of the Philippine Constructors Association (PCA).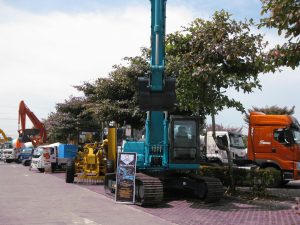 The exhibition opened with the presence of the Chief of Staff of the Office of the Secretary and Supervising Undersecretary of the Construction Industry Authority of the Philippines and other attached agencies of the Department of Trade and Industry, lawyer Rowel Barba; and the TESDA Region XI Director Lorenzo G. Macapili who represented Sec. Isidro Lapena.
Both Barba and Macapili were joined by the biggest names in the construction industry namely the Chairman of the Construction Industry Arbitration Commission, Justice Teresita Baldos; owners of the well renowned brands in construction; board of directors of the Philippine Constructors Association; Association of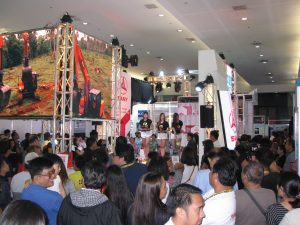 Carriers and Equipment Lessors; Philippine Society of Ventilating, Air Conditioning and Refrigerating Engineers; Cebu Contractors Association; Davao Constructors Association, to mention some.
"Every year, we welcome over 9000 visitors which only proves that this venue has been an effective platform for business opportunities and knowledge-building through the showcase of products, exciting activities and seminars. This is, indeed, an ideal venue to widen your network in the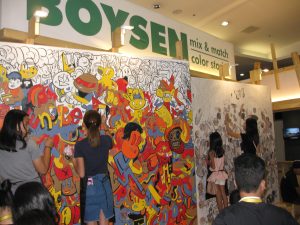 booming construction industry here in Mindanao," stated Ramon Allado, the event Chairman of PHILCONSTRUCT Mindanao 2019.
Hundreds of industry professionals visited the three-day successful exhibition. Visitors were introduced to new products and services as showcased by the event's co-presenter Pacific Paint (Boysen) Philippines headed by its Mindanao director, Sammy Ang. The other major sponsors included 2Go Group Inc., Holcim Philippines, Inc.,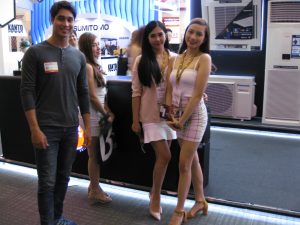 Mitsubishi Electric, O'highland Machinery and Equipment, Inc., and Panasonic Manufacturing Philippines Corporation. Aside from the exposition, PHILCONSTRUCT Mindanao featured well-attended two-day seminars, some of which are CPD-credited seminars.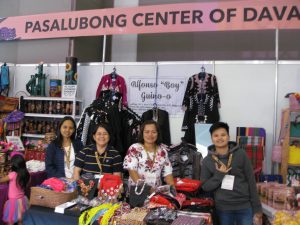 Without doubt, PHILCONSTRUCT is the only world-class construction equipment and building materials sourcing event in the country today. Congratulations, PHILCONSTRUCT.