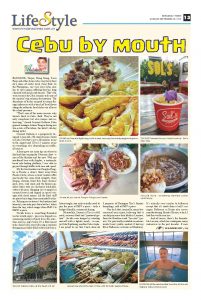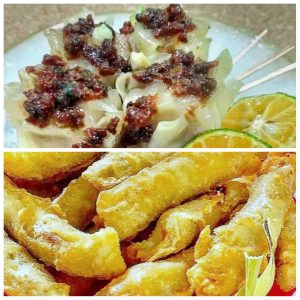 Bangkok, Taipei, Hong Kong, Siem Reap and other Asian cities may have their own share of exotic local street food. In the Philippines, our very own Cebu also has its own unique offering that has long charmed both locals and tourists. That's the very reason why Cebu remains to be one of the country's top culinary destinations. The abundance of dishes inspired by many foreign influences with a touch of local flavor alongside authentic local dishes are all over the island province.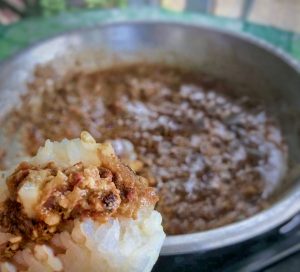 "That's one of the many reasons why tourists flock to Cebu: food. They're not only sumptuous but also unique and interesting," shared Summit Galleria Cebu general manager Arlene Tongco during our tete-a-tete at Providore, the hotel's all-day dining outlet.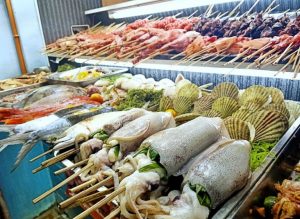 Summit Galleria is a gorgeously designed 2-year old, 220-room business hotel in Cebu City that's just a 30 minutes away to the airport and 10 to 15 minutes away to everything else (depending on traffic, of course).
Arlene gave me some tips on where to find and dine on popular Cebuano chow – a mix of the familiar and the new. With my newfound love with Angkas, a motorcyle based ride-hailing platform, I was able to go past through traffic with ease and speed.
My first destination was Pungko-Pungko sa Fuente, a stone's throw away from Fuente Circle, where several vendors offer practically the same fried delights, from lumpia, chorizo, dried fish, fried chicken/pork, liver, crab meat, and the famous ginabot (their take on chicharon bulaklak), eaten with puso (hanging rice wrapped in coconut leaves) and dipped in spiced vinegar with sliced onions. All the fried stuff are placed on a huge tray surrounded by diners. Relying on customer's declaration (and honesty), one only pays for what he's taken from the tray, which ranges from P15 to P35 a piece.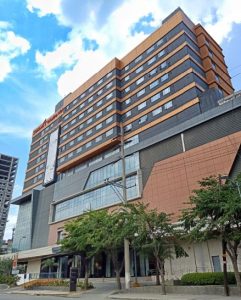 Tuslob buwa is something Hannibal Lecter would enjoy – puso rice dipped in a simmering medley of pork liver, fat, intestines and yes, pig's brain. It's a food meant to be shared since you will using a common frying pan per table filled with tuslob buwa. Interestingly, you only actually need to pay the puso at P5 a piece – truly a budget-friendly, communal dining.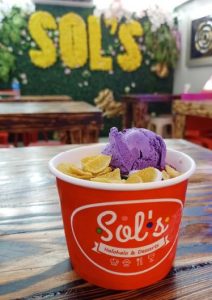 Meanwhile, Siomai sa Tisa is a full meal, recovery food and "pantawid gutom" (to tide over hunger by satiating oneself with a lighter meal) – in one, just like Ngohiong, another Cebu staple. I am proud to say that I have done all three purposes of Barangay Tisa's famous dumplings, sold at P7 a piece
One dish that, ironically, many heterosexual men enjoy, believing that it can help increase their libido is Lansiaw, from the Hookien word "lan ciao" (penis). It is practically available in eateries inside Cenu's public markets (I had my fill at Balbacua sa Guizo in Mandaue). It's actually very similar to balbacua except that it's made from a bull's sex organ. Balbacua sa Guizo also serves mouthwatering Humba Bisaya, which I had feast with corn rice.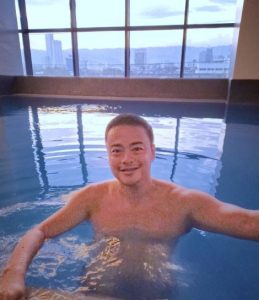 And of course, there's the formidable Larsian, which has undergone many makeovers in the past decades. It may look too touristy now but it still attracts quite a number of visitors from its variety of local fares, including their unique kinilaw, which uses coconut milk, onion leaves and tomatoes.
"Cebu has created a brand for its culinary offerings. Like Summit Galleria Cebu, we're establishing a stronger brand. We may be a business hotel but we want to afford our guests a more personal touch and engage more with them, whether in person or online," added Arlene.
This included their more personal way of welcoming and sending off hotel guests. Arlene also shared how they have implemented their signature citrus scent that guests can get a whiff at from lobby to their rooms.
"It's in the little things that will set us apart. We have one of the best locations, and we are accessibly connected to Robinsons Galleria Mall. Like Cebu's unique cuisines, we will strive to make Summit Galleria Cebu stand out and we're proud to say that we're one of best 4 star hotels in town," she said.