On 29 August 2019 the OCP-Mati spearheaded by City Prosecutor Oliver N. Saniel held "A barangay Lecture on Human Rights and Dangerous Drugs Law" at Brgy. Bobon, City of Mati, in partnership with the Local Government of Mati City
The activity started at 1:00 pm and participants were welcomed by Punong Barangay Valencio F. Macaturac. Kap. Macaturac welcome the prosecutors and staff and addressed his constituents who will be participants in the said seminar to be attentive and listen to the lecturers because it will help and benefit them understand their rights and its legalities and it is free.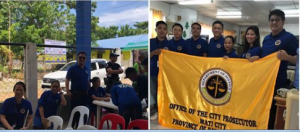 There were a total of 94 participants of the said seminar from different groups, from the Barangay Health Workers (BHW) with Midwife, Barangay Peace Action Team (BPATs), Barangay Kagawad, Purok Chairman, teachers, students, housewives, out of school youth and other constituents, of the said barangay.
The first topic was presented to us by City Prosecutor Oliver N. Saniel. He discussed matters about "Human Rights and Dangerous Drugs". Expanding its meaning and definition, about sources of human rights, types of human rights, dangerous drugs law, types of dangerous drugs commonly used, penalties imposed, and its challenges and recommendations in the implementation of the dangerous drug law. The youth participants were advised on their particular duty to the society to be productive in helping the government.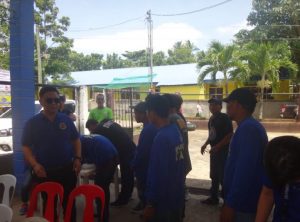 Deputy City Prosecutor Anna Khristine C. Mongaya-Magno discussed about Women's Rights. DCP Mongaya-Magno cited Republic Act No. 9262 or the Anti-Violence Against Women and their Children Act of 2004. She elaborated the Types of Violence, Physical Violence, Sexual Violence, Psychological Violence, Economic Abuse, what is Protection Order, and the duties and responsibilities of the barangay officials and law enforcers regarding the law.
Assistant City Prosecutor Dulce Amor P. Mahumoc –Uyan discussed "Child's Rights". She explained to Presidential Decree No. 603 -The Child and Youth Welfare Code, and Republic Act No. 9344 –Juvenile Justice and Welfare Act 2006- (A Child in Conflict with the law).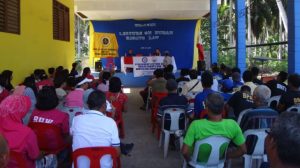 The participants raised some questions such as where to turn-over the child if they will not listen to their parents, about the Barangay Protection Order effectiveness. The lecturer smoothly and confidently answered those questions.
The Certificate of Appreciation were also awarded to the Barangay and to the Punong Barangay for his contribution and valuable support in the said activity.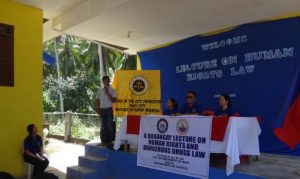 Closing Remarks was given to us by Mr. Naduaran-Barangay Bobon Kagawad where he thanked the Prosecutors and staff. Kagawad also expressed their gratitude that they learned many things. The program was ended by Singing of Pilipinas Kong Mahal.Collage pictures during the activity.
By Dhanilyn Casas Murillo and City Prosecutor Oliver N. Saniel