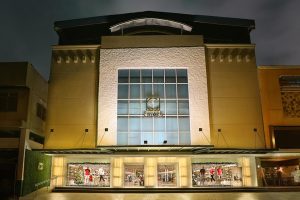 "Every business has a goal, and every brand has a dream. For Chimes Boutiques, that dream was to be the luxury shopping destination in Davao. 15 years later, that dream has been realized," stated stated Chimes' Chief Executive Officer/SVP of Felcris Group of Companies Cindy Yap, the soft-spoken and Canada educated scion of the entrepreneurial Yap family of Davao.
When Chimes, the Felcris specialty store, first opened its glass doors in 2004 along Governor Sales Street, its vision was to reinvent the Davaoeno shopping experience and become a shopping mecca of unique finds, offering a curated assortment of high quality, local and international brands that would respond to, if not exceed, the expectations of the discriminating shopper. This passion for retail stemmed from what started as a Yap family business venture—one textile outlet that has evolved into a conglomerate of 17 hypermart outlets, five department stores, and 116 convenience stores.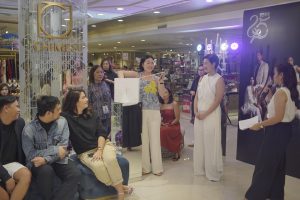 Under the wing of the second generation Yaps, Chimes grew and now boasts three branches and a strong following of shoppers at each of these locations: the Chimes Flagship along Governor Sales Street at the center of Chinatown; Chimes Abreeza Mall; and Chimes Felcris Centrale at the newest lifestyle and business hub south of Davao City.
"Now Chimes has become the purveyor of hard to find, sought-after brands. Brands that back then, were only accessible through shopping trips aborad or as pasalubong from friends and family who travelled. Suffice it to say, whenever something new and fresh arrived, shoppers always knew to make that trip to Chimes and there it would be available," so promoted Renren Villena, the cutesy Manager of Chimes.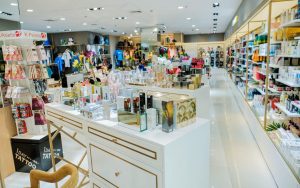 Travel has been such an integral part of the Chimes story—whether through sourcing trips that bring back one-of-a-kind finds; or simply as inspiration for what to offer next at the specialty store. This is the core of its 15th anniversary celebration.
"We've always looked far and wide to find brands and novelties that will delight our customers," shared Cindy Yap as she added, "Shopping is such a memorable experience when you are abroad. You discover and experience new things; and that is exactly what we want our customers to feel when they shop at Chimes."
After 15 long years of bringing the desired brands to Davao, Chimes now wants to share that thrill of travel with its customers. To celebrate this milestone, Chimes unveiled its "Ready, Get Set, Go!" for its 15th anniversary promotion wherein it is giving away free trips to three international destinations. A purchase of Ph3,000 entitles customers to a raffle coup and a chance to win trips for two to Hong Kong, South Korea, and Japan. As a special bonus, Chimes Premier cardholders get twice the raffle coupons.
"We cannot think of any other way of expressing our gratitude to our loyal patrons than by sharing the travel experience that has enabled us to make Chimes what it is today," expressed Cindy Yap. Cindy speaks not only of the specialty store's hundreds of brands but also of its one-of-a-kind personalized service that is honed and perfected over the years.
It is he kind of bespoke attention to the customer's needs that has kept the company grounded in its first 15 years. Now, fueled by a continuous passion to deliver a unique shopping experience, Chimes is spreading its wings and taking flight.
Soar high, Chimes and the Yap entrepreneurial family of Davao. Congratulations!