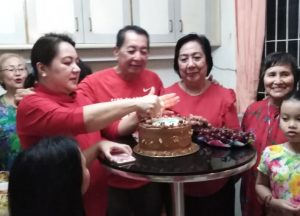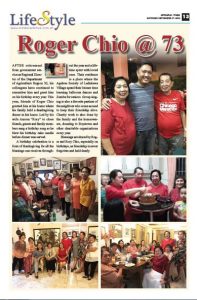 After retirement from government service as Regional Director of the Department of Agriculture Region XI, his colleagues have continued to remember him and greet him on his birthday every year. This year, friends of Roger Chio greeted him at his home where his family held a thanksgiving dinner in his honor. Led by his wife Aurora "Rory" to close friends, guests and family members sang a birthday song as he blew his birthday cake candle before dinner was served.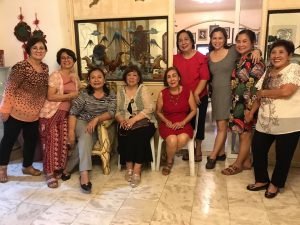 A birthday celebration is a form of thanksgiving for all the blessings one receives throughout the year and a lifetime spent with loved ones. Their residence is a place where the Ageless Society of Ladislawa Village spend their leisure time learning ballroom dances and Zumba for seniors. Group singing is also a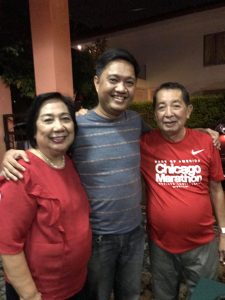 favorite pastime of the neighbors who come around to keep their friendship alive. Charity work is also done by the family and the homeowners, donating to Boystown and other charitable organizations every year.
Blessings are shared by Roger and Rory Chio, especially on birthdays, as friendship is never forgotten and held dearly.