Insurance company Insular Life has tapped its local wealth mentors through three-minute videos in educating the public about financial literacy.
In a statement sent to TIMES through electronic mail, the company said it has come up with a Wealth University, an educational platform, as while there have been various financial instruments in the market, many Filipinos still considered savings as the top priority for their money, while older generations even keep their money in their homes.
The company decided to embark on educating the public when it established theInlife Wealth University as people still choose to "put their money where they are used to."
"The InLife Wealth University is an educational and informative platform that provides learnings and practical application on savings and investments, for insurance, retirement, health, and education needs, and many more," said Miriam Z. Choa, senior vice president and chief marketing  officer of the company.
In creating the videos that it has posted on the Youtube platform, Choa said this was based on the 2018 data of We Are Social and Hootsuite that the platform topped in the online search inquiry.
"(W)e thought if people are going there to look for answers, then InLife should be there to provide the answers. This initiative is tied to our company's aim of providing a lifetime for good to its customers, as well as our way of bringing goodness to Filipino families," she added.
She, however, noted that Filipinos have evolved and have become empowered and are "looking for ways to achieve them."
"Information technology has become accessible to all—first jobbers, newly-married couples, family starters, career builders, even empty nesters and retirees—that they turn to the internet for answers," Choa said, adding that the program aims to the pieces of information in a platform "so that these common concerns experienced by each of us, may be answered satisfactorily."
Johanna C. Coronado, executive producer of the videos and senior assistant vice president, added that the 75 best financial advisors showcase videos that provide easy answers  that ordinary people can understand as the advisors even use their own languages and dialects in the videos.
Lina Abrantes, a wealth mentor from the city, also shared her experience with a client she helped in securing the future of his family.
"We want to be with our family and loved ones for as long as we can, but sometimes, this does not happen. And when the inevitable comes, we want to be able to leave a legacy that proves our love for them," she added.
Another wealth mentor from Bukidnon, Carmen Yap, pointed out that people must also be discerning in looking at investment schemes because there are those that are illegitimate which provide very high returns in very short periods of time.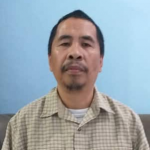 Managing Editor at Mindanao Times