The Land Bank of the Philippines is looking at providing loans to about 25,500 farmers in the Davao Region this year, including small rice farmers who would benefit from the Survival and Recovery Assistance (SURE Aid) program, an official of the Land Bank of the Philippines said yesterday.
Christian Harvey N. Wong, account executive of the bank, said the SURE Aid program, which was launched yesterday, is "really immediate…to mitigate the impact of rice tariffication."
Wong said the data came from the Department of Agriculture and that those identified for the program will receive the money through the cash cards of the bank, making it easier for the borrowers to facilitate their application for the loan.
The program allows small rice farmers with one hectare or less farm to borrow a one-time P15,000 loan payable in eight years without any interest. Loan period is within the last quarter of the year.
Other farmers who will not be able to obtain loans through the SURE Aid Program will need to apply for other loan products from the bank as these projects have very small interest rates that range between 2% to 8.5% annually, depending on the type of loan.
For loans under the Agricultural Competitiveness Enhancement Fund, the Socialized Credit Program-Sugar Industry Development (SCP-SIDA) loan and the Rice Competitiveness Enhancement Fund, the interest rate is 2% annually; interest rate for the Accessible Funds For Delivery to Agrarian Reform Beneficiaries loan is of 6% annually; and the Sikat Saka program has 8.5% in interest annually.
Wong said they at the bank "have to cope, have to comply" with the order to provide the loan to the farmers as he called on those who would qualify for the loan to either approach the bank or the regional office of the Agriculture department.
In his visit to the region a few days ago, Agriculture Secretary William D. Dar called on the farmers to immediately find ways to access the fund either through the regional office of the agency or through the branches of the bank.
Meanwhile, Wong said the bank is trying its best to provide assistance through loans to the agricultural sector, especially the small farmers.
"We really working on further reducing interests especially (for small scale farmers)," he said, pointing out that the bank is looking at increasing its farmer-borrowers to 26,253 next year and 27,153 the year after.
He said the bank has eliminated some requirements to make it easier for small borrowers, particularly the small farmers, to be able to access loans.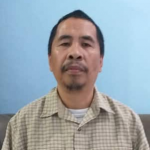 Managing Editor at Mindanao Times