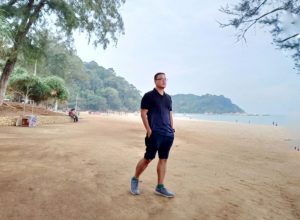 The first city I visited during my first trip to Malaysia in 2006 – outside of Kuala Lumpur – was actually Kuantan in the state of Pahang. While my final destination was Kemaman in Terengganu, I had to stay in Kuantan for an overnight stopover. Hence, my return to Kuantan last week for 2 days, being my assigned destination for the Malaysia ASEAN Influencers Key Opinion Leaders Programme of Tourism Malaysia, was quite a sentimental journey.
Not surprisingly, I was welcomed with a new and bustling Kuantan. After a 50 minute flight from Kuala Lumpur, I arrived in a modern urban town. Today, high and mid-rise buildings dot the main thoroughfares compared to my last visit when it was mostly shophouses with local cafes and colonial buildings.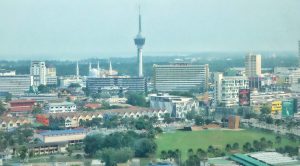 Searching for its old-world charm, I drove up to Sungai Lembing, a tin mining town developed in the 1880s when the British set up the mining industry. Lembing is a local term for "spear" while "sungai" means river. According to local legend, a village leader saw a "vision of a spear in the nearby river".
At the Muzium Sungai Lembing, I learned that the mines were once managed by the British-owned Pahang Consolidated Company Limited from 1906 until it closed down due to high operational costs and low yields in 1986. As part of the tour, I went inside an actual tin mine and explored its labyrinthine tunnels.
To understand further Kuantan's DNA, I dropped by Sultan Abu Bakar Museum and Tenun Pahang Diraja, a depository of fabrics from various local tribes. Observing locals conversing at Taman Gelora and relaxing at Teluk Chempadek, a local beach known for its cream-colored sand, and monkeys taking their young for playtime at the nearby rock formations, gave me also an idea of the dynamism of local culture.
While there are huge shopping centers, like CapitaMalls, Berjaya Megamall, and East Coast Mall and soon-to-be-iconic Teruntum Tower, downtown Kuantan also has traces of its history, including its moor-inspired state mosque as well as colonial-style buildings, such as the local courthouse, tourism office and art museum along Jalan Masjid.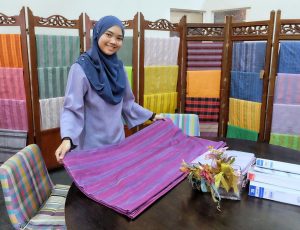 For a taste of local flavors, I head to Jalan Besar and saw an array of local fares and delicacies. Must-try's include Ikan bakar (grilled fish), salted fish, dried squid, and patin tampoyek, a very interesting freshwater fish dish cooked with fermented durian. At the Esplanade, a riverwalk dotted with local eateries and a view of the Kuantan River and its mangrove reserve, I was able to sample local noodle dishes, such as their take on Mee Goreng and Char Kwey Teow.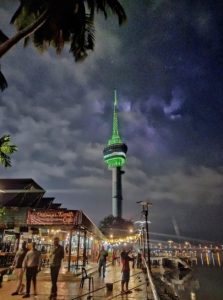 It is such a shame that I didn't have ample time to explore other places where I can interact more with the locals. Kuantan certainly warrants, perhaps, a week's stay to explore also its interesting environs.