The proposed septage project of the Davao City Water District (DCWD) has hit a snag after the discussions on the collection fee as well as the share of the city government have yet to be finalized.
Lawyer Bernardo D. Delima Jr., water utility spokesperson, said the utility is waiting for the approval of the memorandum of agreement (MOA) with the city government which contains the proposal and has been submitted to the city.
"The DCWD is ready to invest P300 million for the project," Delima said, adding that the funding will initially cover the first and second phases as the project has four phases. He said the first two phases will be the urban centers where two treatment plants will be built for treating the wastes.
Under the concept of the project, the water district will build a treatment plant for the human wastes that it will collect from the households and the collection fee will be added to the water bill that the consumer will pay the water utility.
"It is similar to the environmental fee as in other places it is called environmental fee. Whatever is the amount of water that you use, it is also the amount of water that you waste," he explained.
Although he could not mention the rate as the MOA has yet to be finalized, Delima explained the collection fee will also be dependent on the amount of water that the household uses during the period that it is billed.
He said the city government initially tapped the water utility for the project because "it has a collection mechanism that can be used for the project."
Under the proposal, which was first conceptualized in 2016, the city council will need to approve an ordinance that will allow the city mayor to become the signatory in the MOA.
Under the proposed city council ordinance on the proposal, the city government would "adopt and implement a comprehensive and integrated septage and sewerage management program, which shall among others, reduce, if not eliminate, the prevalence of waterborne and excreta-related diseases and pollution in bodies of water and encourage greater public-private partnership."
The project, it added, is designed to mitigate the impact of human wastes on the environment as even the private human waste collectors usually dump the wastes indiscriminately, most often into the bodies of water.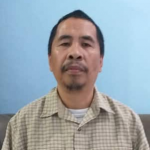 Managing Editor at Mindanao Times