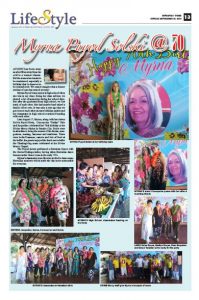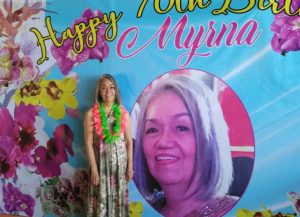 August has flown away as a bird flies away from the cold to a warmer climate. But the memories remain to be reminisced, especially a birthday that is deserves to be remembered. We cannot imagine that a former student of ours has turned seventy!
Myrna Puyod was a senior in high school when she was in my class. Being her class adviser, we shared a lot of memories during her school days. But after she graduated from high school, we lost track of each other. She had married and raised a family of her own. It was only a year ago that we got to meet each other at some birthday parties and her classmates in high school continued bonding with each other.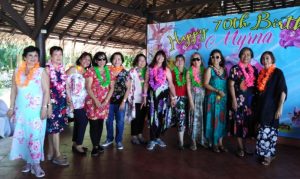 Last August 17, Myrna, along with her sisters Sylvia Puyod Rieta, Concepcion "Daday" Yulo and Jacqueline celebrated her 70th birthday at the Divine Mercy Shrine in Panabo City. Fruits were in abundance, being the season of the durian, mangosteen, marang, lanzones and rambutan. There were boiled bananas, camote and lots of food at the buffet, the guests enjoyed the lunch served after the Thanksgiving mass celebrated at the Divine Mercy Chapel.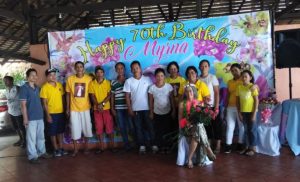 The Puyod sisters performed a Hawaiian Dance with the Gawad Kalinga ladies, having taken Hawaiian dance lessons under Grace Luna in the early 70's.
Myrna's classmates were likewise invited to dance some Hawaiian numbers which made the day more memorable for everyone.