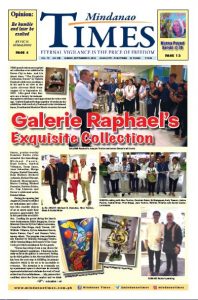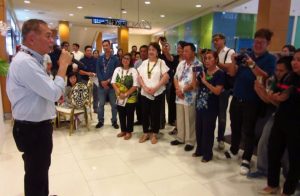 This must be the most exquisite art collection ever exhibited in Davao City to date. And it is about time. "The Exquisite Collection: Davao" by Galerie Raphael celebrates excellence in art and is on view at the Ayala Abreeza Mall from August 15 to September 15, 2019. Like good wine, fine arts are a luxury investment that gathers substance and appreciates its value with age. Galerie Raphael brings together 18 artists in the exhibition with works by National Artist Abdulmari Imao, Presidential Medal of Merit Awardee Juvenal Sanso, praise-worthy Dominic Rubio (who attended the launching), Michael Cacnio, Raul Isidro, Ombok Villamor, Toym Imao, Aner Sebastian, Marge Organo, Rudolf Gonzalez, Ram Mallari, Richard Arimado, Richard Buxani, Kenneth Montegrande, Marco Coching, Michael Pastorizo, Perfecto Palero, Jr., Nap Limaten and Davao's celebrated artist, Kublai Milan.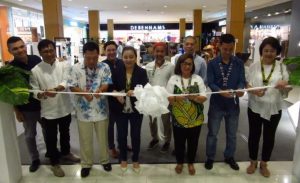 During the opening last August 24, Davao's certified art enthusiasts and collectors who consider objects of art as assets made their presence appreciably felt in this particular art exhibition. Leading the guests during the launch were businessman Eddie Bangayan, Davao Museum Director Sylvia Calma-Lorenzana, Councilor Pilar Braga, Andy Tuason, OIC Wilfrido Villarica, Sylvia Jalandoni-Garcia, Janice Pareno, Pep-C and Gemma Velez, among others. The program was professionally handled by Marissa Salongga-Tionko; while Carmina Mapa-del Rosario's The Crazy Cook provided nourishment for the guests.
"Davao has always been a top choice for Galerie Raphael's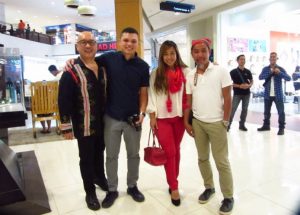 operations. It has been in the radar as far as the gallery is concerned. Setting up the third gallery in the Abreeza Mall-Davao has been the next step in fulfilling its primary objective which is for art to be accessible to everyone. The intention is to eventually set up a permanent space to showcase its currently represented artists and celebrate the work of local artists from Davao/Mindanao…..My partners feel confident about the Davao market and we think that Davao is more than ready to welcome the kind of art that our artists are showcasing. The quality and how it levels into fine art, are things we took into consideration in discerning the taste of Davaoenos and those of its neighboring towns," explained the true La Sallian, Joaquin Teotico, the managing director/owner of Galerie Raphael. Teotico is proud that he has his Davao connection as he spent five years of his youth in Davao City which attests for his strong sentimental affinity for the city.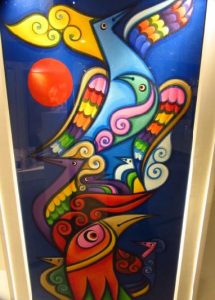 "Galerie Raphael sees this project as an opportunity to meet Davao/Mindanao artists and be in a position to display the chosen works as part of the gallery's collective exhibit. It intends to explore diverse talents and prides itself in representing the best artists in the country. As such, it would like to strengthen its ties with artists from Mindanao as well," informed Nicholas "Nico" Teotico, the son who helps his dad manage the gallery. Nico is an architecture graduate of the George Brown College, USA.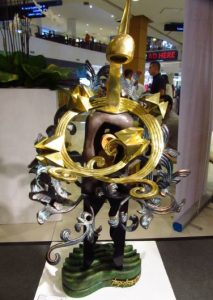 In the exhibit are included the masterpieces of Davao artist Kublai Milan plus the truly amazing works of the late Abdulmari Asia Imao and his son, Toym Imao, whose works are inspired by Muslim motifs and themes executed in vibrant colors. Depictions of Filipino life during the Spanish colonial period of our history are the focus of Dominic Rubio's singular paintings and sculptures of human figures with reed-thin necks and oversized heads which I truly admire. Rubio's paintings and sculptures illustrate our values on love for family and tradition. Rubio also revealed that he once worked in Davao City and was happy to be back after so many years. And of course, Juvenal Sanso's masterpieces are instantly recognizable with the revered painter's distinct painting aesthetic. The artistic genius' paintings on landscapes are so calming to look but come with price tags that could cause stress.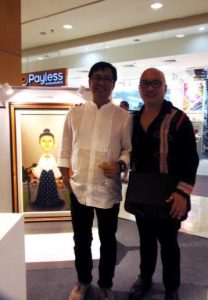 These works and more in "The Exquisite Collection" are precious expressions of Filipino lifestyles and traditions through the years as seen through the eyes of our notable artists. Thank you, Galerie Raphael, Joaquin and Nicholas Teotico, for sharing the exquisite collection to the public. It is truly a memorable viewing experience.