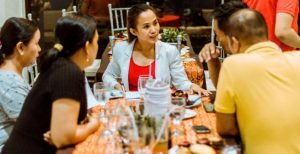 Aeon Luxe Properties, Inc., the emerging Davao-based premium property developer, recently held an Open House at Helen's Kitchen in celebration of the city's Kadayawan Festival.
More than a hundred participants attended the event highlighting Aeon Towers, the trailblazing high-rise building along J.P. Laurel with state-of-the art technologies and premier amenities.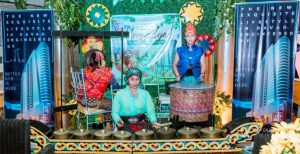 Open House participants were entitled to a special discount and a 50k worth of appliance gift certificate upon purchase of an Aeon Towers condo unit during the event. They were also offered a feast of sumptuous local dishes and fruits in season as part of this Kadayawan activity.
Meanwhile, a group of musicians performed traditional ethnic music, lending a festive vibe to the entire event.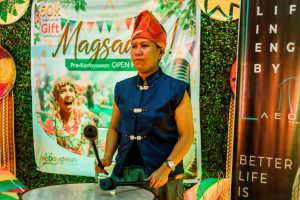 Aeon Luxe Properties, Inc. is the FTC Group Holdings, which operates diverse businesses in Davao. It aims to be a market leader in terms of providing quality and memorable developments and creating unique communities in the city. The company's

first project – the Aeon Towers – poised to become the most iconic building not only in Davao but in the entire Mindanao region, is underway along with the integrated lifestyle community of Aeon Bleu and other innovative developments.