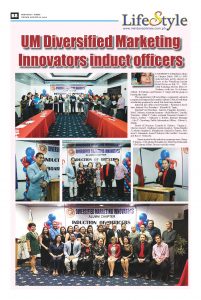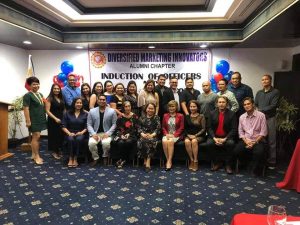 University of Mindanao Alumni Chapter Batch 1981 to 2003 inducted their newly elected officers at the Waterfront Insular Hotel Davao on July 27, 2019. DMI Founding Adviser, Merci G. Duduaco with her Co-Adisers Gilbert B Duduaco and Ernesto T. Carpio led the group in hosting the event.
The organization will be holding a community outreach program and support their mother Alumni-UMAAI with their scholarship program for needy but deserving students.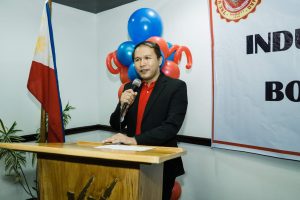 Inducted into office were President – Roderick I Sevillano; Internal Vice President – Mariedel R. Tajan;
External Vice President – Jamel A. Pangilan; Secretary – Mae T. Moreno; Assistant Secretary – Stella Mariss C. Sonido; Treasurer – Ethel T. Conlu; Assistant Treasurer-Crisanta C, Franco; Auditor – Catherine C. Robles; Business Manager – Lito T. Cayudong; Public Information Officer – Edwin A. Mandi.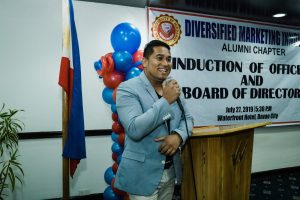 Board of Directors: Zorayda R. Gabuyo, Virgina L. Olaivar, Lucia D. Abellana, Lyndon Joseph A. Yortas, Ruelito J. Labrado, Stephen D. Manglicmot, General Q. Framco, Florence O. Sarmiento, Jessie P. Echavez, Ma. Lucille L. Leocario and Ron O. Villacorta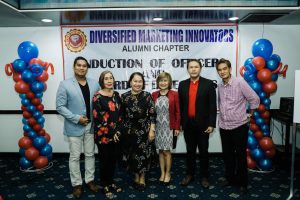 Guests invited to the induction ceremony were: Nancy P. Ibuyan – UM Alumni President, Dr. Stilo Floyd Schneider -UM Alumni Affairs Director and this writer.