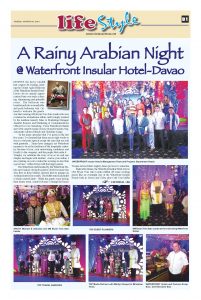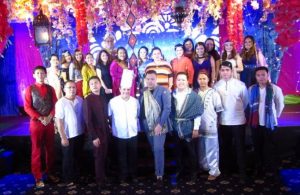 Despite the heavy rainfall that August 28 evening, entering the Grand Agila Ballroom of the Waterfront Insular Hotel-Davao for its annual Appreciation Party was truly a shining, shimmering and splendid event. The ballroom was transformed into a remarkable and posh beduouin tent. On hand to welcome the guests was the towering GM Bryan Yves Sato Lasala who was costumed as a handsome sultan; and lovingly assisted by his maidens namely Sales & Marketing Manager Jennifer Romero and Marketing & Communications Officer Eva Ces Gamalong. From Waterfront Manila and Cebu came Rossana Unson, Dionaly Fajardo-Yap, Antoniette Alburo-Elmido and Christine Luage.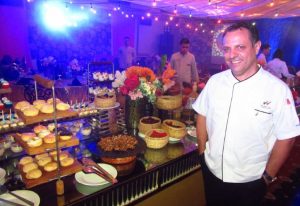 "In the many speeches that I've given in the last five years, I've learned that there are no right words to use in a welcome speech except the ones that are said with gratitude….Times have changed, yet Waterfront remains to be at the forefront of the hospitality industry because of you, your unwavering confidence and loyalty to the company, and the people that make it…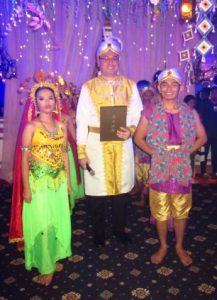 Tonight, we celebrate the story of us as we end one chapter and begin with another. And as your sultan, I am counting on you to make this evening no less than a good one," sultan Bryan told the happy guests.
The Waterfront chefs headed by the Waterfront Hotels and Casinos Group Executive Chef Giovanni Sias who flew in from Manila, labored hard to prepare an Arabian feast fit for royalty. The buffet station included a whole roasted lamb. While the guests were having their hearty meal, Arnold Alvarez's SiningTala Dance Troupe showed their mighty dance prowess to entertain.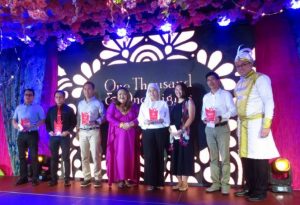 Right after dinner, the Waterfront Insular Hotel-Davao GM Bryan Yves Sato Lasala raffled off some exciting prizes like an overnight stay at the Waterfront Insular Hotels both in Davao and Cebu; plus Cafe Uno buffet gift certificates.
The highlight of the evening was the hotel's awarding of its top accounts for the year 2018. The recipients, all 35 of them, were recognized by categories namely Special Citation Awardees, Top Travel Agencies, Top Government and Non-Government Accounts, Top Corporate Accounts, Top Media Partners, Top Event Planners and Stylists, and finally, Top Event Provider of the Year.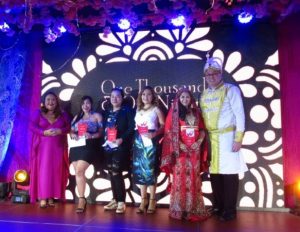 To end the party, GM Bryan Yves Sato Lasala introduced to the guests the Management team and the Property Department Heads of Waterfront Insular Hotel-Davao namely Christian Nellas (IT Manager), Billy Borinaga (Chief Engineer), Jun Sta. Ana (Safety & Security Manager), Julius Val Vinuya (Guest Services Manager), Harly Batuigas (Exec. Housekeeper), Sharika Tabares (Peers' Services Manager), Almira Molina (Finance Manager), Robert Motecalvo (Food & Beverage Service Manager), Christine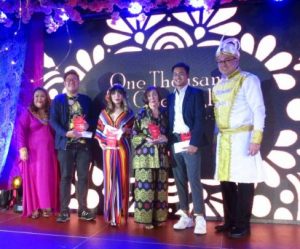 Garcie (Assist. F&B Service Manager), Eva Ces Gamalong (Marketing & Communications Officer), and Cherry Zurita & Angelica Mapute (Conventions & Events Officers). The Sales Account Managers included Christina Boukos, Leslie Getutua, Francis Morales and Ryan Rodriguez; and Sales & Marketing Manager Jennifer Romero.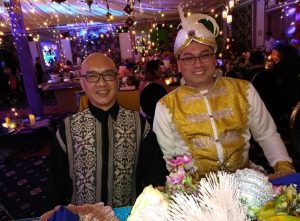 What a memorable Arabian night it truly was if not for the heavy downpour. As announced, next year's theme party will be a most festive Brazilian carnivale. Thank you, Waterfront Insular Hotel-Davao.