The Davao City Water District (DCWD) expects the Local Water Utilities Administration (LWUA) to approve the proposed 60% increase in rates in the middle of 2020.
At the Wednesdays @ Habi at Kape – Abreeza, lawyer Bernardo D. Delima Jr., DCWD spokesperson, said that without the increase, the water utility could not fund its proposed projects to better serve its concessionaires.
"To get a water rate increase is really difficult…you have to pass a tedious process," said Delima who confirmed that the water utility submitted to the regulatory agency last week its application for the increase.
The LWUA has ordered the agency to submit its supporting documents to the applications, like five years of its financial documents and a 10-year business plan.
Under the proposal, a consumer that pays P137 for 10 cubic meters a month will need to add P82 monthly. However, Delima said those who use less than 10 cubic meters a month, the so-called lifeline consumers who just pay P100 a month, will not be covered outright by the adjustment.
However, they are not yet totally off the hook. The water utility will still need to review the rates once LWUA approves their petition.
About 12% of the 221,000 consumers are classified as lifeline consumers.
In justifying the increase, Delima said that unlike some government-owned and controlled corporations, the water utility does not get any subsidy from government. Instead, it can only spend the revenue it earned the previous year.
Next year, he said, the water utility is expected to earn about P2.7 billion, while its operating expenditures are at P2.3 billion and capital outlay is at P1.7 billion. They are expecting a shortfall of about P1.3 billion, which would be offset by the increase in rates.
The last time the water district implemented a water rate increase, also at 60%, was in 2005. The increase was implemented in increments, with about 30% divided in three years from 2012 until 2014.
Quoting the Philippine Statistics Authority, Delima also pointed out that due to inflation, prices of commodities in 2005 where higher by 60% if bought this year. "So, the cost of doing business in Davao City is higher by 60% (if compared with the 2005 level)," he explained.
Part of the process in securing an approval from LWUA is public consultation. The water utility will also inform both the City Council and the business sector about the proposed water rate increase.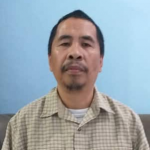 Managing Editor at Mindanao Times