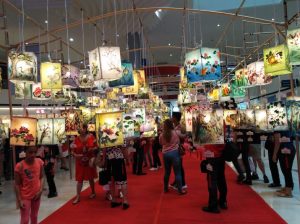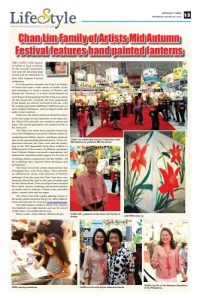 Chan Lim Family of Artists is back in Davao for the seventh consecutive year and still attracting large crowds and art enthusiasts at their Mid Autumn Festival celebration.
Over the past five decades, the Chan Lim Family of Artists has used a wide variety of media, styles and techniques to create a fusion of Western and Eastern art. However, it is their Asian-themed art and Chinese brush painting that the Chan Lim artists are best known for. Currently, the three
generations of the family are actively involved in the arts, with the younger generation dabbling in different types of more modern techniques, such as digital media and audio-visual creations.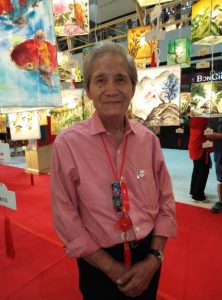 Chan Lim, the family patriarch started his career in the arts using oil and watercolor as his main media. Most of his artworks are created on canvas and paper. The second generation was trained mostly in the Asian arts.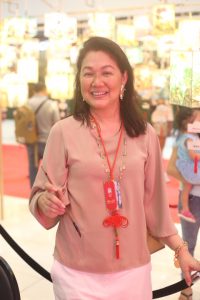 The Chan Lim artists have traveled extensively across the Philippines to promote Chinese culture by conducting art exhibits, classes, workshops, seminars and on-the-spot-painting demonstrations. Close collaboration between the Chan Lims and the leadership of the SM Supermalls bring these exhibits to different parts of the country. In addition, prominent local Filipino-Chinese non-profit organizations and educational institutions lend support for the free art workshops held in conjunction with the exhibits. All the workshops have enjoyed robust attendance and participation.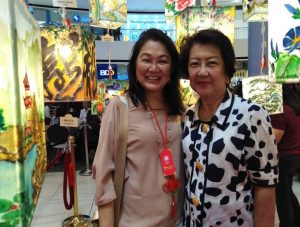 The Chan Lim art has certain characteristics that distinguish their work from others. Their artworks are distinctively Asian, with allusions of Western technique. Over the years the Chan Lims have continuously blazed the trail on the type of media used for the Chinese brush. Their art subjects have included flora, fauna, insects, landscape and portraits painted on media such as lanterns, Chinese fans, porcelain plates, ceramic taels and rice paper.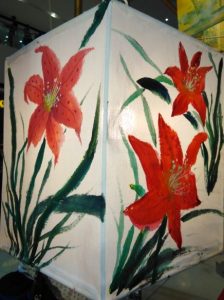 The Chan Lims hold regular painting classes in the family studio located in Pasig City, Metro Manila. Their artworks may be viewed at www.chanlim.com.
The Mid Autumn exhibit in Davao City features two hundred sixty-eight lanterns and can be viewed at SM Annex in Ecoland, Davao City.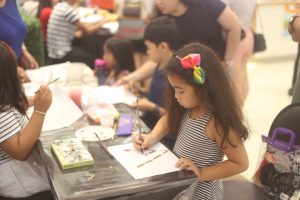 Photo credits: Ambo Mesias /Marilyn Roque