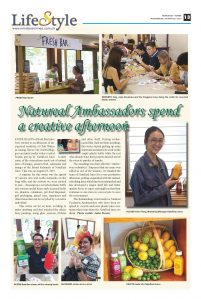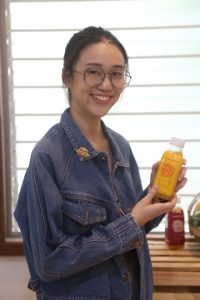 Enthusiasts of fresh fruit juice were invited to an afternoon of unexpected creativity at Club Wailea in Lanang, Davao City. Invited bloggers and print media writers visited booths put up by NatuReal Juice to taste some of the concoctions made out of natural juice of mango, passion fruit, calamansi and mango at the Brand Relaunch of NatuReal Juice. This was on August 23, 2019.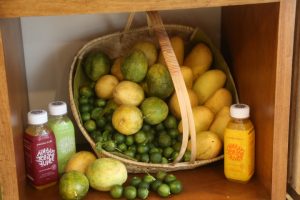 A surprise for this writer was the spread of various arts and crafts materials on the long table and the activity we were invited to join – dressing up a recycled plastic bottle into various useful items such as pencil holders, planters, containers, pet food dispenser, gift packaging, pencil case, organizers and other items that can be recycled by a creative individual.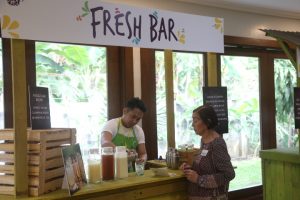 This writer sat for an hour, avoiding to make anything and just watched the others busy painting, using glue, scissors, ribbons and other stuff. Feeling embarrassed that I had not done anything, this writer started picking up some materials and started to work on the empty plastic bottle while the rest who already done their projects hurried out of the room to partake of snacks.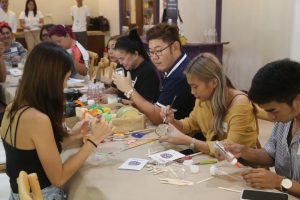 The awarding was done after the "entries" were submitted. Surprised that my name was called as one of the winners, we thanked the team of NatuReal Juice for a very productive afternoon, getting acquainted with the natural, refreshing juice which has been relaunched and has developed a longer shelf life and better quality for us to enjoy and taught us that their container is one item we can recycle to save the environment.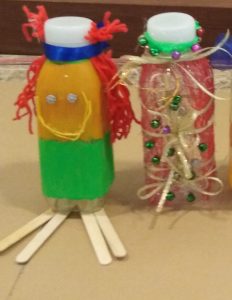 The Relaunching event made us Natureal Freshness Ambassadors who have been inspired to recycle and reuse plastic juice containers that come from the NatuReal juice we drink. Photo credits: Ambo Mesias