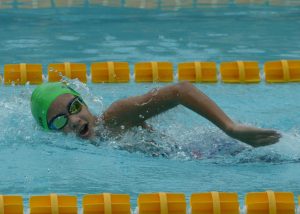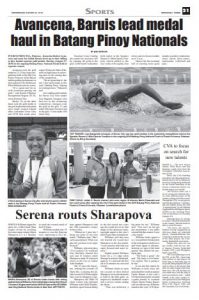 Puerto Princesa, Palawan – Karateka Robert Avancena and arnis bet Jollah Baruiz lived up to their billing as they hauled separate gold medals, Tuesday (August 27, 2019) in the ongoing Batang Pinoy National Finals held at separate venues.
Avancena took the gold medal in 12-13 boys kata competitions held at the SM City Puerto Princesa while Baruiz had her golden performance in arnis played at the Robinsons Place Palawan activity center.
"It's a good start for us with Avancena getting the gold," said Karate Pilipinas Incorporated Region XI Director Rommel Tan.
Baruiz, 18, on the other hand, took the gold medal in the girls traditional individual anyo single weapon behind other contenders from Cebu and NCR that made arnis region XI director Mario Palazuelo on high hopes in achieving more in the coming days of the competition.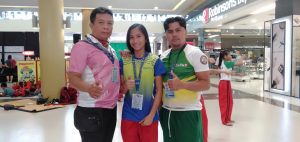 "We are proud that it's the city's first gold medal in this year's Batang Pinoy. Hoping we could get more," Palazuelo said.
Also adding gold medals for Davao City were tanker Lisa Magarett Amoguis who had two in the swimming competition. Amoguis took the gold in the girls 12 and under 200 meter freestyle and in the girls 15 and under 400 meter relay.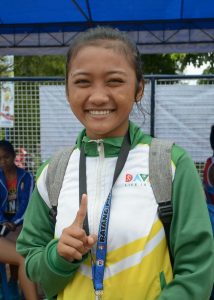 Trackster Lyka Catubig also made her presence felt by winning the gold in the girls 2,000 meter walkathon held earlier at the Speaker Ramon V. Mitra Sports Complex which added to the city's tally of five golds, four silvers and six bronze medals as of 2 p.m.
Davao City has its hands full of earning more gold medals in archery, badminton, chess, futsal, lawn tennis, taekwondo, volleyball and judo.