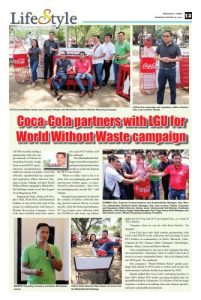 After recently sealing a partnership with the city government of Davao in installing benches made from recycled PET (polyethylene t
erephthalate) bottles at various city parks, Coca Cola officials, spearheaded by corporate and regulatory affairs director Atty. Juan Lorenzo Tañada, led their World Without Waste campaign's #BetterBottleChallenge media event last August 23 at Magsaysay Park.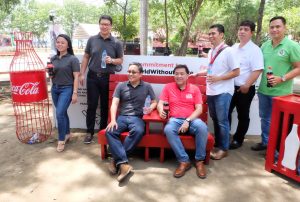 Magsaysay Park, along with People's Park, Rizal Park, and Botanical Garden, is one of the pilot sites of the project in collaboration with Davao's Winder Recycling Company. Coca Cola also installed trash bins where the used PET bottles will be collected.
The #BetterBottleChallenge event allowed participating local print and online media to creatively dispose the PET Coke bottles.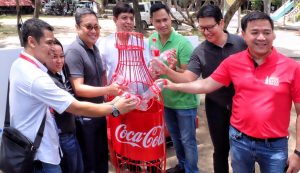 "What we really want to do is to show how our packaging gets reused and become bottles again, or transformed to other products – show how our packaging gets second life," said Tañada.
During his presentation, he showed the volume of bottles collected during special events in Davao in recent months. After the Palarong Pambansa, 477 kg of trash were collected while the DAVRAA and Araw ng Dabaw gathered 214.9 kg and 65.9 kg respectively, or a total of 758.5 bottles.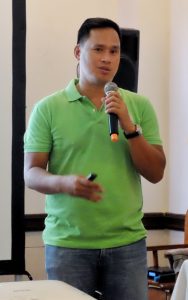 "Imagine what we can do with these bottles," he quipped.
Coca-Cola have also built similar partnerships with LGUs and NGOS in the collection and recycling of used PET bottles in communities in Iloilo, Bacolod, Cebu, Cagayan de Oro, Siargao, Baler, Sarangani, Marinduque, Bataan, Albay, Cavite and Metro Manila.
"Our commitment is not just to the company but also our communities. Ultimately, what we really want to do is invest in a more sustainable future – this is all aligned with our 2030 goal," he explained.
The company's "World Without Waste" global campaign that started in 2018 seeks to collect and recycle the same amount of plastic bottles it produced by 2030.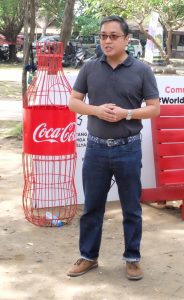 Tanada added that Coca Cola's centerpiece project is their PhP1 billion PET bottle recycling facilility due for groundbreaking by 3rd quarter. It is all part of the beverage company's endeavor in making cities into cleaner, greener, and more sustainable destinations.