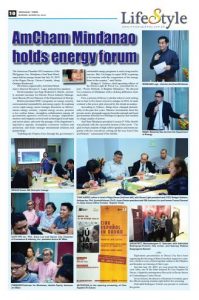 American Chamber Of Commerce of the Philippines, Inc. Mindanao (AmCham Mindanao) held an
Energy Forum last July 19, 2019 at the Regus Davao, Felcris Centrale, Quimpo Boulevard, Davao City.
The forum organized by AmCham Mindanao's Director, Public Relations Officer and Chair of Energy & Power Committee, Rossano C. Luga featured two speakers.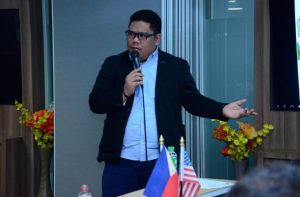 The first speaker was Engineer Redentor E. Delola, currently Assistant Secretary for Electric Power Industry Management Bureau (Power Bureau) of the Department of Energy.
Delola presented DOE's Programs on Energy Security, Environmental Sustainability and Energy Equity. Its roadmap covers Eight Energy Sector Strategic Directions as follows: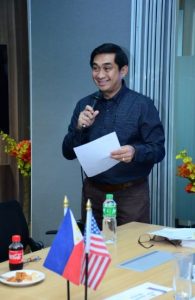 Ensure Energy Security; Expand Energy Access; Promote a low carbon future; Strengthen collaboration among all government agencies involved in energy; Implement, monitor and integrate sectoral and technological road maps and action plans; Advocate the passage of the department's legislative agenda; Strengthen consumer welfare and protection and Foster stronger international relations and partnerships.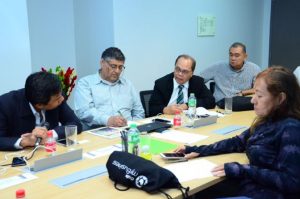 "Uplifting the Filipino lives through the government's sustainable energy programs is such a long road to success. But, I'm happy to report DOE is gaining a lot traction with the cooperation of the energy firms in the country", says Delola.
Rodger S. Velasco, Director, President and Chief Operating Officer of the Davao Light & Power Co., Inc. with presentation entitled "Power Outlook: A Brighter Mindanao" made a presentation, showing two scenarios in Mindanao with striking difference from each other. First, a picture of Davao's sad fate when it went reeling due to four to five hours of power outages in 2016. In stark contrast is the power glut enjoyed by the island nowadays.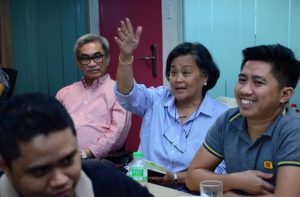 According to Velasco things have changed dramatically in the past few years. Massive investments from the private sector, alongside support from the national and local governments allowed for a build up of capacity that resulted in a huge surplus of power we are enjoying at present in Mindanao.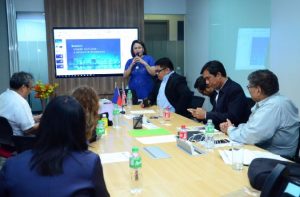 AmCham Mindanao President Leoncio P. Villa-Abrille was pleased with the successful turnout of the event. "I'm glad we had a tandem of high caliber speakers and numerous guests with two executives coming all the way from Cebu and Makati." commented Villa-Abrille.
Diplomatic personalities in Davao City have been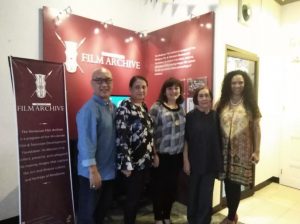 organizing the showing of films from their respective countries, which is a way of showing their culture to the Filipinos and broaden our learning of their ways.
Just this August 20, 2019, we were given the chance to view "Julia" one of the films featured in Cine Espanol En Davao, a Spanish contemporary film cycle in Davao shown at Cinematheque Centre Davao.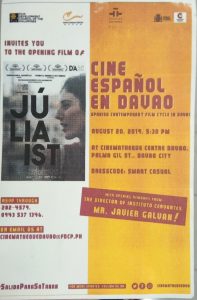 Mr. Javier Galvan, the Director of Instituto Cervantes gave the official opening remarks right before the screening.
Natividad Rodriguez Fortich was present to welcome the guests.