Honestly, I am not very familiar with Mindanao's Muslim artists except for Abdulmari Asia Imao whose paintings and sculptures I truly find very impressive when I saw them first in an exhibit at the Ayala Museum in Makati City a few years ago. Thanks to the Freeway fashion brand which also utilized Abdulmari Imao's beautiful artworks on its clothes and accessories.
Abdulmari Imao (1936-2014) was named National Artist of the Philippines in 2006. He is the first Moro, a true patron of Philippine Muslim Art & Culture, to receive such a distinguished recognition. He was known for using the iconic okir, sarimanok and the naga in his artworks; and is credited for popularizing these motifs to the Filipino national consciousness. The National Artist for Sculpture studied as a scholar in the University of the Philippines; and had study grants for further art studies at the University of Kansas and the Columbia University in the USA.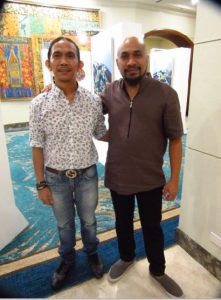 As an admirer of the visual arts, I admit I am ignorant when it comes to Muslim art which I would simply define as those artworks (used in a non-religious aspect) produced by Muslim artists in the country whether his art subject is Islamic or not.
According to Dr. Abraham Sakili in his paper entitled, Muslim Figurative Painting: Issues and Prospects, "In the Philippines, Muslim painting in general has not been studied. In research, Muslim figurative painting itself makes for an exciting topic as it is wrapped in art issues of the so-called religious prohibition and of the status of Muslim painters in changing times…" Honestly, I didn't know that Islam discourages figurative painting or prohibit portrayal of images.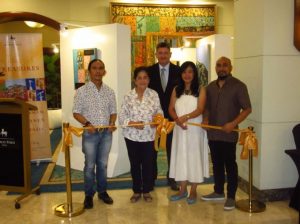 Marco Polo Davao, indeed, deserves a congratulatory note for putting up the exhibit "Tres Sur's Treasures" featuring Mindanao Muslim artists namely Ib'n Salipyasin Ahmad, Rameer Amilasan Tawasil and Joel Goelamen in this rich cultural season of celebrating the Kadayawan Festival of Davao City. In my opinion, contemporary Philippine Muslim painters are quite few and are said to be struggling to free themselves from the clutches of Western Painting Tradition which they are exposed to daily in life.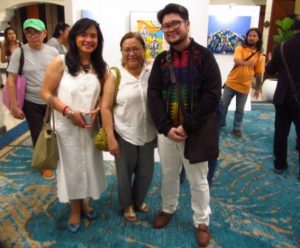 From the Sibugay Bay of Zamboanga, Ib'n Salipyasin Ahmad is one of Mindanao's "Greatest Living Painters," who is well-known and respected for his painstaking watercolor process and detailed vibrant artworks chronicling Sibugaynon activities and everyday events such as wedding celebrations, Hariraya festival, harvest and burial ceremonies. Despite his lack of formal training in painting, his natural talent for the visual arts has brought him to exhibit his masterpieces in Germany, Italy, the USA, Austria and Singapore.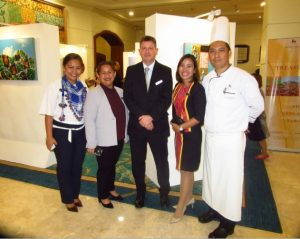 The multi-awarded Tausog painter Rameer Tawasil uses his canvass to campaign for the promotion of peace after witnessing the traumatic bloodshed of the Moro rebellion during his youth. It is his hope that through his masterpieces of peace-related themes, a common understanding of the Moro people's rich cultural heritage will be had. Rameer Tawasil's exhibited paintings has noble figures represented with serenity and dignity of bearing characterizing the outward behavior in a polite society.
His masterpieces adorn galleries in London and Kuching, Malaysia; as well as the walls of residences of private collectors in Germany, Korea, the USA, and the Philippines.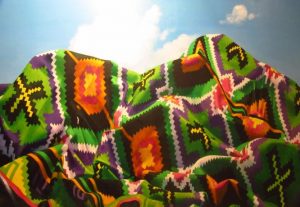 The multitasking visual artist Joel Geolamen of many talents is from Davao del Norte who graduated from Aida Ford's Ford Academy of the Arts. He is one contemporary Muslim artist who is as talented as a visual artist as he is as a photographer, a videographer and cinematographer not to mention that he's also into acting. Joel Geolamen is motivated by the environment and by the dreamweavers of Mindanao's tribes. His exhibited works at the lobby of Marco Polo Davao features paintings of Mindanao's fabrics of life which truly remind me of artiste Araceli Dans' detailed paintings of sheer embroidered pina fabrics. Geolamen has exhibited in Manila, Seoul, Stockholm, Brussels and Singapore.
I am hoping that a united Muslim art organization will be established soon; and that a progressive Islamic Art education and research works will be undertaken to advance the state of contemporary Muslim Art in the Philippines.
Congratulations to our Muslim artistes and thank you, Marco Polo Davao, for such an enlightening art exhibition.