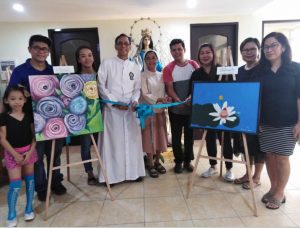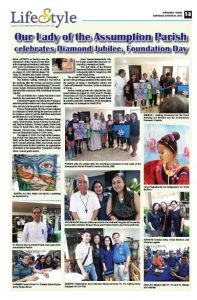 Mga Artists sa Parokya was the centerpiece of the various events held at the Assumption Parish as it celebrated sixty years of existence in Davao City.
The artists mounted an art exhibit on August 15, 2019 with the theme "60 Years of Grateful and Joyful Journey with Mary as a Caring Eucharistic Community".
The Ribbon Cutting Ceremony was held in the morning after the solemn procession around the vicinity of the parish located along F. Torres St. corner Jacinto Extension.
Parish Priest Fr. Hermie Garcia led the ceremony with Archbishop Fernando Capalla.
The Art Exhibit for a Cause was held to raise funds for the renovation of the old rectory.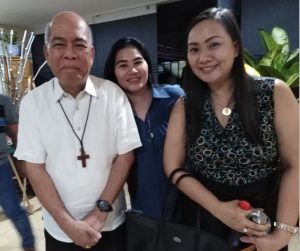 A Musical Program was held in the evening to entertain parish members and church organizations who actively join the parish in its various tasks.
Former Parish priests who have been assigned in Assumprion Parish during the previous years of its existence came to join the festivities and joined parishioners in a sort of reunion.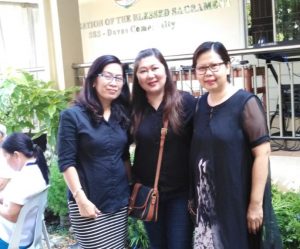 Artists who contributed their work were; Meng Avila, Trixie Borbon, Bruan Cabrera, Rowena Basali, Marites Dejanio, Victoria Lagsub, Kakai Dela Cerna, Fr. Ronel Fulo, SSS, Sr, Nena Veloz, Lady Vannesa Cabrera-Amo, Chiara Arianna Lagsub Paco and Rancieska Julian G. Dela Cerna.
On August 15, 1959, Our Lady of the Assumption Parish was launched with Fr. Jean Bernard, PME, as the first Parish Priest and later succeeded by Fr. Conrad Lafortune, PME, who I recall, was our spiritual director for the Crusaders, an organization of students at the Immaculate Conception College when I was in grade school.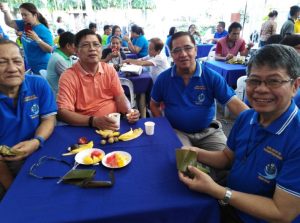 Dona Vicenta Monteverde Vda. De Tionko donated the land now occupied by Assumption Parish.
The first batch of the Blessed Sacrament Fathers and Brothers came to the parish with Fr. Joseph Roy, SSS as the Parish Priest.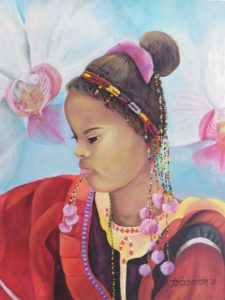 The present church building was built to respond to the growing population of the parish with the mission of being a 'Eucharistic Shrine and Center of Eucharistic Devotion' in the Archdiocese of Davao.
Former Parish priests who attended the Diamond Jubilee on August 15, 2019 were Fr. Frankie Delos Reyes, Fr. Kit, Fr. Mandy Tipones whom we met at the event. Fr, Hermie Garcia, Parish Priest at present hosted the celebration of the foundation anniversary of Assumption Parish 2019.