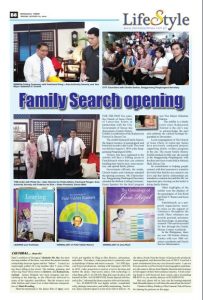 For the past five years, the Church of Jesus Christ of Latter-day Saints in partnership with the City Government of Davao has showcased a Family History Exhibit in celebration of the Kadayawan Festival in Davao City.
The exhibit featured Family Search, the largest resource of genealogical and historical records in the world. The event was held on August 5, 2019 at the Sangguniang Panglungsod lobby.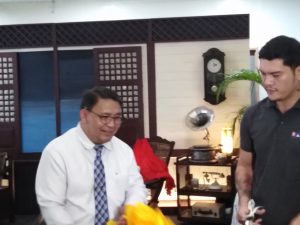 Visitors who have registered to the website will have a lifelong access to FamilySearch where they can continue building their family trees, store memories, and upload family photos.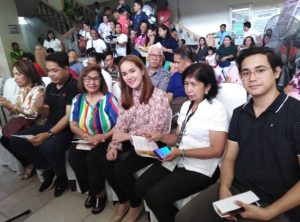 Government officials, the media, Church leaders and volunteers attended the opening ceremony. Ms. Charito Santos, Sangguniang Panlungsod Secretary attended the Ribbon-Cutting Ceremony. Guest Speaker for the brief program
was Vice Mayor Sebastian Duterte.
The exhibit is a timely event since Kadayawan Festival is the city's way to acknowledge the past and celebrate the cultural heritage bequeathed to Davaoeños.
Local congregations of The Church of Jesus Christ of Latter-day Saints have previously conducted projects supporting family welfare programs in the city. The recent Family History Exhibit marked its fifth year ,the second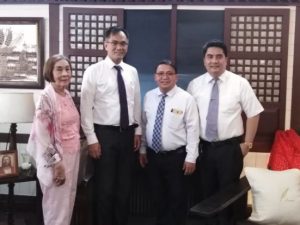 at the Sangguniang Panglungsod, with the three previous events held at Abreeza Mall, Davao City. Its commitment to helping people connect with their ancestors is rooted in the belief that families are central to our lives and that family relationships are intended to continue beyond this life. An important part of acting on this belief is doing family history.
Other highlights of the exhibit were the displays of the genealogies of Jose Rizal and Fidel V. Ramos and Jesus Christ.
FamilySearch, as a non-profit organization, mainly relies on the support of volunteers throughout the world. These volunteers can provide personal assistance and knowledge of genealogy research. This can be accessed for free through the Family History Centers worldwide.
In the Philippines, there are over 180 Family History Centers with over 1000 volunteer consultants and Church Service Missionaries.