Secretary Emmanuel F. Piñol, newly-installed chair of the Mindanao Development Authority (MinDA), said Monday that the government of Turkey will train farmers of the Bangsamoro Autonomous Region in Muslim Mindanao.
Piñol also confirmed this in his official Facebook page Tuesday as he said that the agreement will soon be signed between the Turkey and the Philippine government, through MinDA, which will signal the start of "a Joint Exchange Program to train and expose leaders and farmers of the Bangsamoro Region to modern agriculture in that country" as he noted that Turkey, a Muslim country is the 7th country in the world in terms of agricultural production.
He said he forged the program with Turkey Ambassador to the Philippines Artemiz Sumer, who wanted that the program be started next month, during their meeting in July after President Rodrigo R. Duterte announced that he would become the BARMM "point person."
"Under the Joint Exchange Program proposed by the DA (Department of Agriculture) Secretary, local executives from the Bangsamoro Region, agriculturists and farmer leaders will undergo a short course of about seven days in Turkey which would include exposure to the modern agricultural areas of the country," he said, adding that the Turkish official said the program will be among the contribution of her country in the peace efforts of the government.
He added that he will also brief BARMM Chief Minister Alhaj Murad Embrahim on the program within the next few days as the agreement is that there will be five batches representing five provinces in the BARMM as scholars of the program.
The scholars will eventually be made to go home to their respective provinces and the Turkey government, through its Turkey International Cooperation Agency, "will conduct follow through programs to ensure that what the scholars learned in their Short Course in Agriculture in Turkey would be applied in their farms."
"The main focus of the program would be trainings on grains production, dairy farming, cattle and goat raising targeting the huge Halal market not only in the Philippines but also in the Middle East," he added.
Piñol said that he believes "best way to influence the mindset of our leaders and farmers on agriculture is to expose them to good examples and benefits of modern farming technology and the best way to do this is to show them how a Muslim country has become the 7th largest agricultural producer in the world."
He also challenged local government unit executives to get involved in exchange programs on agriculture modernization because this will help their areas increase production.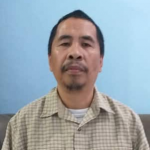 Managing Editor at Mindanao Times