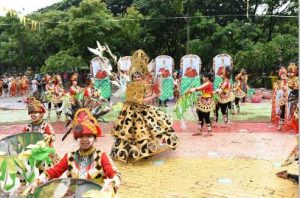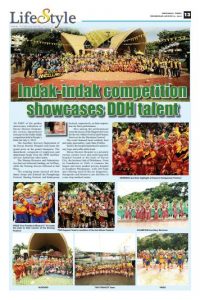 As part of the golden anniversary elebration of Davao Doctors Hospital, the various departments took part in the Indak-Indak competition held at People's Park last July 5, 2019.
The Ancillary Services Department of the Davao Doctors Hospital took home the grand prize as the grand champion. The department, composed of employees and department heads from the DDH ancillary services, bested four other teams.
The Human Resource and Administrative Services followed, landing on 1st Place, while the Nursing Service followed at 2nd Place.
The winning teams showed off their dance chops and featured the Panagbenga Festival, Sinulog Festival, and Kadayawan Festival, respectively, as their inspiration for their performance.
Also among the performances were the moves of the Support Services for the Ati-Atihan Festival and Finance Services for the Masskara Festival.
The event featured local celebrity host and radio personality, Lady Bam Petillos.
Earlier, the hospital launched its anniversary logo and coffee table book.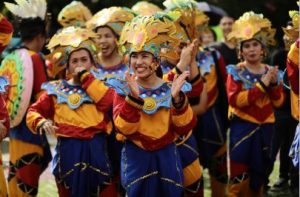 Davao Doctors Hospital is a privately owned, tertiary level and multi-specialty hospital located in the heart of Davao City, the business hub of Mindanao. From its foundation in 1969, it remains the largest and most modern hospital in Southern Philippines, with 250 beds and offering state-of-the-art diagnostic, therapeutic and intensive care facilities in a one-stop medical center.