Aside from outside forces, the banana industry has also been trying to face internal ones like pole vaulting and even brain drain.
Of late, Stephen A. Antig, Pilipino Banana Growers and Exporters Association executive director, told TIMES last week that he has received reports that some groups that are into tissue culture of banana cultivars have been selling these planting materials to foreign countries.
"This is dangerous because these groups are selling directly to our competitors," said Antig as he pushed the Bureau of Plant Industry whether these exporters comply with the requirements in exporting planting materials.
Based on the information from the regional office of the Department of Agriculture, those who want to export banana planting materials, if these are tissue cultured, must pass through a rigid evaluation from the Bureau of Plant Industry before they can do so.
However, if these planting materials are prepared using soil, these cannot be exported because of the danger that these can become the reason for contamination in farms that they will be planted to.
Antig said exporting banana planting materials to other countries, particularly those preparing to compete with the country in the international market, is "slowly killing our own companies."
In a forum last week, Antig also admitted that some technical experts of local companies have started lured to work in other countries because of higher salaries. "They have been pirating our technical people, offering three times to four times (compared with) what they are getting here," he said.
He said the local industry "cannot afford to lose our good people, our technical people who are very experienced in terms of banana growing because humility aside, I believe we grow one of the best bananas in the world."
He also confirmed the prevalence of pole vaulting, a term coined to emphasize that some banana growers are selling their produce not to the buyers that they signed up with. "There are still incidents," he said.
Although happening in the past in smaller quantities, the prevalence of pole vaulting started in 2012 when some consolidators started their business by offering prices higher than the prevailing market price.
This prompted some growers to abandon the buyers that they signed up with and sold their produce to consolidators. But since some consolidators were not equipped with technical knowledge in exporting bananas, some of them suffered huge losses.
Antig said these issues and other key challenges must be addressed in coordination with the national government to ensure that the industry will continue to grow. Industry representatives are set to meet with newly-appointed Agriculture Secretary William Dar on Thursday.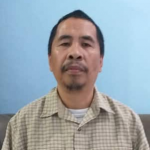 Managing Editor at Mindanao Times