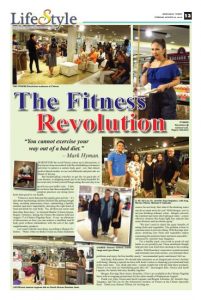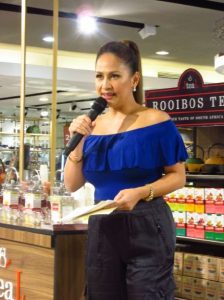 "You cannot exercise your way out of a bad diet." – Mark Hyman.
Whenever the word Fitness comes up in discussions, it has always been associated with the intimidating extraneous activities to achieve a certain body goal – yes, that almost perfect Bench bodies we see on billboards and print ads we dream of having.
But backbreaking crunches to get the six-pack-abs of your dreams, to skipping meals just to be body beautiful for an event only to find yourself binge eating the next day at an eat-all-you-can buffet resto. Little do we know that these unhealthy but common practices are doing more harm than good to our health.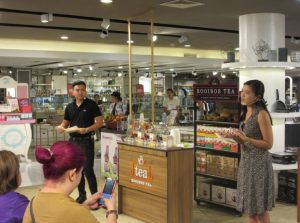 "Fitness is more than just the regular gym activity – it's also about maintaining a holistic lifestyle like getting enough sleep, avoiding unnecessary stress, maintaining a healthy mindset and most importantly, choosing the right kind of food and drink for your body. Yes, all these are easier said than done these days," so lectured Manila's Fitness Queen, Regine Tolentino, during the Fitness Revolution held last August 17 at Chimes Flagship Store. It was an afternoon of discussions on how you can achieve a healthier and fit body goal without intimidation with the aid of the right supplementary products.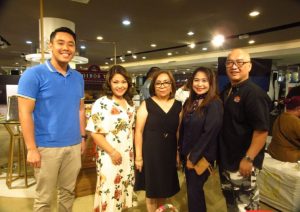 Let's start with the most basic according to Regine Tolentino. "Water. Often we think of water as a basic hydration source for our body. But what if the drinking water can do so much more for you? With Idrogen, you're not just drinking ordinary water. Idrogen converts the common tap water into hydrogen water – a more effective cleanser that helps fight free radicals that cause diseases and accelerate aging."
"We don't need to detail the great benefits of eating fruits and vegetables. The problem is how to consume more in just one sitting. With Kuvings slow juicer, drinking your fruits and vegetables makes consuming the nutrients faster and more enjoyable," informed Dr. Jennifer Ang-Tangtatco.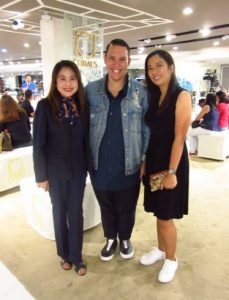 For a healthy meal, you avoid as much oil and butter as you possibly can. These emollients though help prevent your food from sticking to the cooking surface. With Stoneline's innovative scratch resistant and extremely non-stick surface, you eliminate these problems and enjoy fat-free healthy meals," recommended sports nutritionist Val Lao.
And lastly, Relaxation. We should take relaxation as an integral part of one's holistic well-being. Having a special me time with JteaL's teatox is cleansing your mind and body at the same time.  Eat, drink and relax – sounds simple but with the help these products, Fitness is not such an intimidating goal after all," encouraged Julie, Jessica and Jacob Lagman, the family that stays healthy together.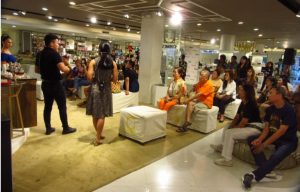 Idrogen, Kuvings Slow Juicer, Stoneline, J Tea L are available at the Chimes Flagship Store with an ongoing promotions for the entire month of Kadayawan August!
Thank you, Julie, Jessica and Jacob Lagman; and Regine Tolentino, Dr. Jennifer Ang-Tangtatco and Val Lao for the informative lectures on Fitness at the Chimes Specialty Store. Thank you, Renren Villena, for inviting me.