A Manila-based plastics maker has acquired 1.1-hectare of the Anflo Industrial Estate (AIE) to open its operations in Mindanao.
Based on the statement from the Floirendo-owned local economic zone operator, Manly Plastics Inc. becomes the 14th locator of the economic zones following the entry of Japanese company Packwell and Chinese company Zhenzhi early this year.
In the statement released over the weekend, Ricardo F. Lagdameo, said his company is "grateful for the trust and confidence of Manly Plastics Inc.," for making the economic zone as its location.
"We are bullish that this will attract more investments here in the region and generate more revenues and employment for the locales," said Lagdameo.
In its website, the company said it started in 19964 after Co Bun Ting started a "little corner machine shop caught in the heavy bustle of old Manila."
The founder, together with wife Co Po Ty, "tenaciously pursued every opportunity to showcase their excellence; at first working on simple, short orders to increasingly large and complex runs for equally large clients. Today, that little machine shop has ballooned."
The company claimed it "now stands as the largest provider of end-to-end plastic product solutions in the Philippines – capable of everything from mold engineering to fabrication, mass production to decoration."
It added that it "uses every day to enhance its design, fabrication, and production capabilities. It retains its reputation for competence, trustworthiness, and reliability to compete on a global scale; regularly supplying plastic parts and products to top Asian and American brands from a wide spectrum of industries."
Among its products are those used in other industries like automotive, appliances, beverage, electronics, furniture and material handling.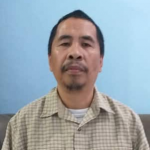 Managing Editor at Mindanao Times