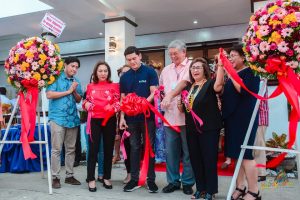 The Museo Dabawenyo reopened its doors to the public last Thursday in its temporary home at the former Folk Arts Museum of the Philippine Women's College located along University Avenue, Juna Subdivision, Barangay Matina Crossing.
Lawyer Zuleika Lopez, city administrator, said this is like a halfway home as the permanent building to house the city's important historical objects at the People's Park is still under construction.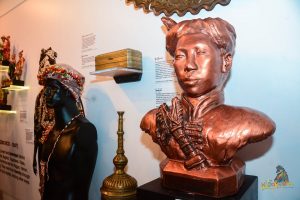 The opening was one of the highlights in this year's Kadayawan celebration.
Acting Mayor Sebastian Duterte, PWC president Conrado Benitez III, City Councilors Pilar Braga, Mabel Sunga Acosta, Javi Campos and Myrna Ortiz graced the opening, together with the deputy mayors of the 11 tribes in the city.
According to museum's tour guide Randy Tubo, the museum will temporarily occupy the Philippine Women College Folk Art Museum for approximately three years because the five-storey building at People's Park is still being constructed.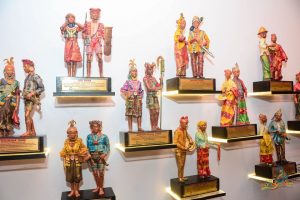 The museum, curated by Pam Castrillo, has 50 objects that narrate the rich history, culture and heritage of the ancestors of Davao City. One of the highlights is the 11 tribes namely Maranao, Ata, Matigsalog, Kagan, Ovu-Manuvo, Iranun, Tagabawa, Klata-Guiangan, Maguindanaon, Tausog, and Sama.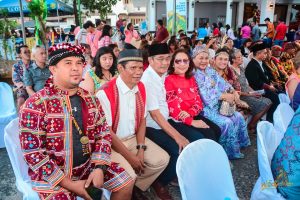 Tubo said the museum is now more interactive than before because of trained tour guides to make their experience more memorable. Visitors can now touch and try some of the objects like the wooden typewriter and the musical instruments.
The museum is open for free to the public from Monday to Friday, 9 a.m. to 5:30 p.m.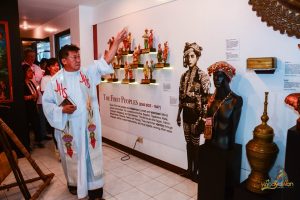 (Photos courtesy of Lou Works Studio, Winnie Rose Galay, and the Facebook pages of Kadayawan sa Davao and Museo Dabawenyo)
By Josephine S. Andon