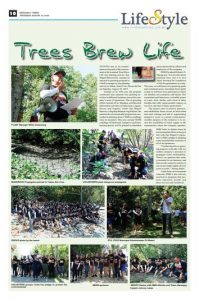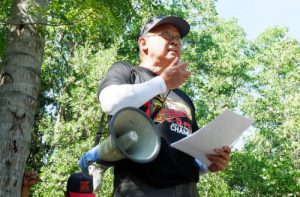 Staying true to its commitment as stewards of the environment with its annual Trees Brew Life tree planting activity, San Miguel Brewery Inc. sustains its national re-greening program as it held a mangrove tree planting activity in Tuban, Santa Cruz, Davao del Sur on Saturday, August 10, 2019.
Already on its 10th year, the program conducted nine separate tree planting activities in different locations across the company's areas of operations. The re-greening efforts kicked off in Mandaue and Bacolod followed by activities in Valenzuela, Laguna, Davao, and Angeles. Under San Miguel Brewery's flagship Buhayin ang Kalisan, the nationwide environmental program has succeeded in planting about 1 Million seedlings since its inception. This year, around 70,000 seedlings of hardwood, mangrove and fruit-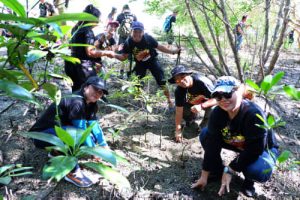 bearing species will be planted in identified areas nationwide by officers and employees of the company.
SMB President Roberto N. Huang says "It is not only about planting trees, but it is also about brewing the foundation of life for generations to come. This year, we will focus on re-greening parks and communal areas, and adopt forest parks so that we will have more green spaces where our families can commune with nature. Our watersheds and forests are a valuable source of water, food, shelter, and a host of other benefits that offer immeasurable impact on our lives and that of future generations."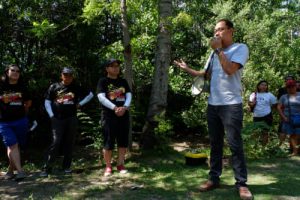 The project aims to protect, preserve, and rehabilitate forest covers in both urban and rural settings and aid in regenerating mangrove areas in coastal communities. Another purpose of the initiative is to ensure the availability of water supply in the communities where the company operates. SMB looks to further boost its environmental efforts to keep in line with San Miguel Corporation's (SMC) pledge in adapting water sustainability measures in all of its businesses.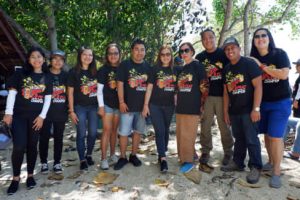 "Conducting this re-greening program coincides with our mother company's direction to propagate water sustainability. There's no question that water is essential in our business, and trees are the means by which we can secure ample supply of it for years to come," Huang added.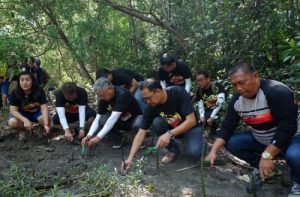 Aside from environmental concerns, SMB is also actively involved in programs that promote education, health, and basic services and livelihood.